Nicki Minaj cusses out Mariah Carey at 'American Idol' audition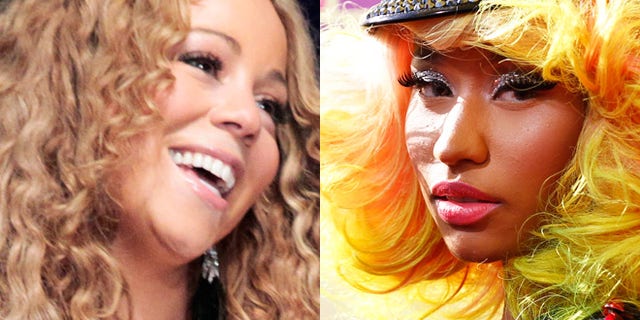 It was another day of diva-versus-diva drama yesterday at "American Idol."
Nicki Minaj cursed out her fellow judge, Mariah Carey, during auditions in Charlotte, NC, The Post reports.
"I told them, I'm not f--kin' putting up with her f--ckin' highness over there," Minaj said, according to video posted on TMZ.com.
Sources also told the gossip news site that Minaj, a Queens-born rapper, also threatened, "I'm gonna knock you out."
The blowup was over a contestant's performance, TMZ said.
The tryouts had to be cut short for the day so the two could cool off.
Last month, when auditions were being held in New York, the two women were constantly talking over each other.
It's the first season for both women as judges on the hit singing competition.
They, along with country singer Keith Urban, joined this year in an apparent attempt to increase the show's "hipness."