'NCIS' alum Michael Weatherly rolls the dice with 'Bull'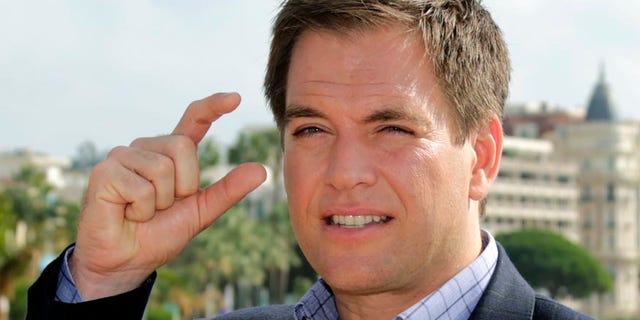 LOS ANGELES – The decision to leave his role as Special Agent Antony DiNozzo Jr. on "NCIS" wasn't a difficult one for Michael Weatherly, who just knew the time was right.
"It was a feeling," Weatherly told FOX 411 exclusively at the CBS TCA party in Los Angeles to promote the fall lineup. "It was a real epiphany moment of, 'I got to go.' Once that came down, I wasn't confused about it."
But the decision to sign on for "Bull" was more complicated, not because he had any doubts about the script, but rather it had to do with Weatherly's personal life. "Bull" films in New York and the actor's family -- his doctor wife, Cedars Sinai internist Bojana Jankovic, and two young children, Olivia, 4, and Liam, going on 3, as well as his son August, 20 from his previous marriage to "The Young and Restless" star Amelia Heinle -- are firmly entrenched in their lives in Los Angeles.
This summer, his family was able to visit him in New York for three weeks, but now Weatherly is the one doing the majority of the commuting. In fact, he was leaving the party early to go home and tuck his younger kids into bed before catching a red-eye flight back to New York to report to work the next day.
The issue of whether or not his family will relocate is something that will be revisited after several weeks of ratings are in. He says the end of October will be plenty of time to discuss a potential move if the series is a hit.
"It's life," he says. "It's all about taking some risks and rolling the dice and seeing what happens."
Thankfully, technology is making the separation a little easier to deal with.
"I get to Facetime with them three times a day. My daughter went into my closet the other day and was smelling my clothes because she missed me so much. When a four-year old says, 'Daddy, I love the smell of your clothes,' you're like, 'Oh, geez.'"
"Bull" is loosely inspired by the early career of Dr. Phil McGraw, who was one of the founders of a Texas-based trial consulting firm, which came to public attention when it represented Oprah Winfrey in her court case against a group of angry cattle ranchers in Texas in 1998. Weatherly stars as Dr. Jason Bull, who uses his training in psychology as well as high-tech data to advise attorneys on making smart jury selections.
Weatherly has spent some time with Dr. Phil, but he insists that he is not playing him.
"Bull is not a real-life character," he says. "This is really about the world of trial sciences."
As for comparisons between his two roles -- DiNozzo and Bull -- Weatherly says there are more differences than similarities. DiNozzo was insecure about certain things and looked for approval and validation, where Bull doesn't need any one's permission or approval. In fact, he doesn't even ask forgiveness sometimes.
"There is a strength to Bull that Tony could have used, but where they are the same is they both have a sense of humor," Weatherly says. "I think Bull comes from a place of wonder. Neither of these guys are black-and-white thinkers. They are open to lots of interpretations of human behaviour and why a bad guy does good things, and why a good guy does bad things, where Gibbs [Mark Harmon on 'NCIS'] was more black and white."
"Bull" premieres Tuesday, Sept. 20 after "NCIS" on CBS.