NBC cancels Eva Longoria's 'Telenovela' after only one season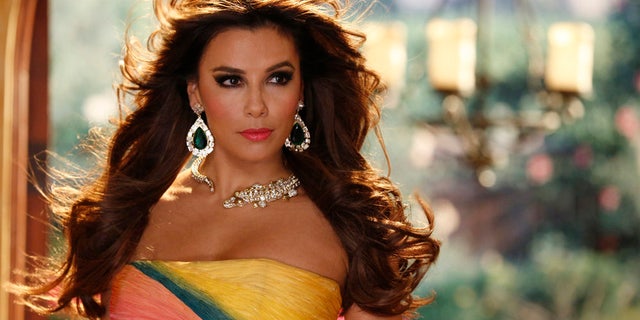 The comedy series "Telenovela," which launched with a great deal of hype, touted as Eva Longoria's return to being on TV following her long absence after "Desperate Housewives," has been cancelled by NBC.
The series, which lasted only one season, averaged a poor 1.3 rating, according to Variety.
There had been high expectations for "Telenovela," part of NBC's quest to bring more diversity to its programming. Longoria played the lead role of Ana Sofia, the star of a fictional hit Spanish-language soap opera who, unbeknownst to her fans, does not speak Spanish. Longoria helped create the concept for the show, and also was its producer.
"She's in this great big world being a Latin star, yet insecure about 'am I Latin enough?'" she said in an interview with Parade magazine last year. "That's one thing that tested really well when we tested our pilot, was Hispanics saying, 'I love that she doesn't speak Spanish, because I didn't learn how to speak Spanish. But we're totally tied to our culture and totally tied to our traditions and totally tied to our heritage.' I have since learned Spanish."
Longoria's comedy had a strong lead-in, "Superstore," featuring America Ferrera. NBC announced it is renewing "Superstore" as well as Jennifer Lopez's "Shades of Blue."
Longoria's comedy was considered a hot prospect, and was the center of a bidding war among networks.
Like us on Facebook