Nancy Sinatra Sr., first wife of Frank Sinatra, dead at 101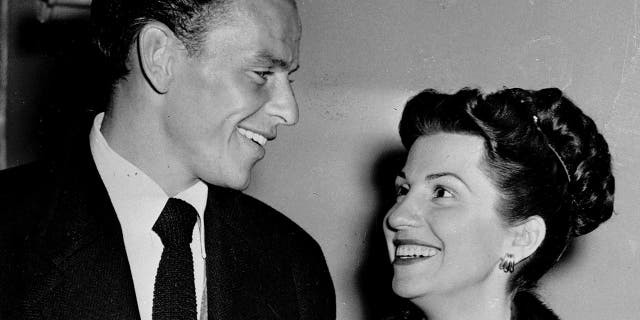 Nancy Sinatra Sr., the first wife of Frank Sinatra and the mother of the late crooner's three children, died Friday. She was 101.
Her daughter, Nancy Sinatra Jr., wrote on Twitter that her mother "passed away peacefully." A post on her webpage said her mother died at 6:02 p.m., but didn't indicate where she died or give her cause of death.
"She was a blessing and the light of my life," Nancy Sinatra Jr. wrote. "Godspeed, Momma. Thank you for everything."
Nancy Barbato and Frank Sinatra met as teenagers in the summer of 1934 in Long Branch, N.J., and were married at Our Lady of Sorrows Roman Catholic Church in Jersey City, N.J., on Feb. 4, 1939, during the Depression. Nancy was from Jersey City while Frank was from neighboring Hoboken.
Nancy and Frank lived their early years together in a small Jersey City apartment, so poor they returned to their jobs as a secretary and singing waiter just days after marrying, according to the New York Times.
It was also where their two eldest children were born: Nancy Jr. on June 8, 1940, and Frank Jr. on Jan. 10, 1944, according to the Hollywood Reporter.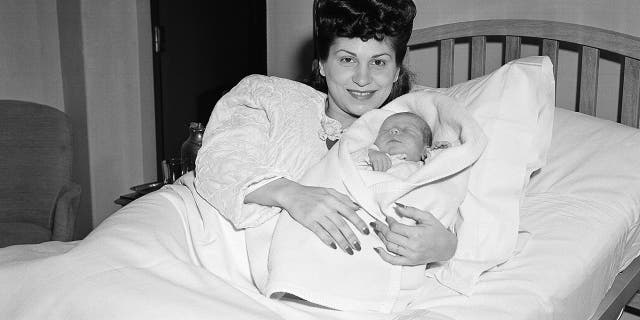 The family relocated to California in 1944 after Frank became a pop-music sensation. It was also where their third child, Tina, was born.
The 1940s saw Frank's star rise, as a singer and movie star, but also as a notorious Hollywood womanizer. After an extramarital affair with actress Ava Gardner became public, Nancy left her husband.
The couple divorced in 1951. Weeks later Frank married Gardner, while Nancy went on to raise their three children.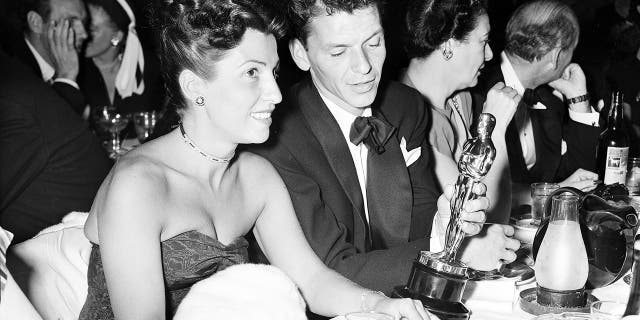 The Sinatra family withstood a crisis in December 1963 when then-19-year-old Frank Jr. was kidnapped from a hotel room in Lake Tahoe, a report in the Washington Post said. He was held for a $240,000 ransom, and was released 54 hours later, unharmed.
"Fellas, do you mind if we go now?" Nancy told the reporters hounding her outside her home after Frank Jr.'s return. "I want to feed him," she smiled.
Nancy and Frank remained on surprisingly good -- and sometimes amusing -- terms until Frank's death, at 82, in 1998.
"There is no bitterness, only great respect and affection between Sinatra and his first wife," author Gay Talese wrote in 1966, "and he has long been welcome in her home and has even been known to wander in at odd hours, stoke the fire, lie on the sofa, and fall asleep."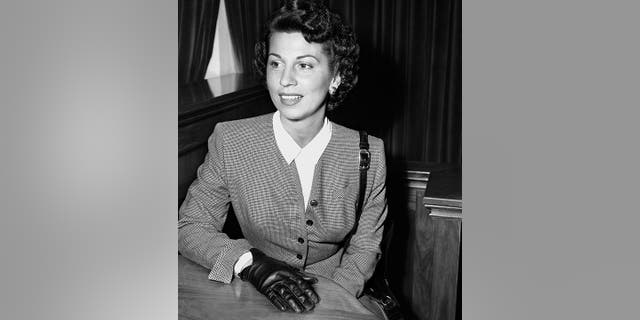 It has been said that over the years Nancy would get requests from her ex-husband for pasta and other Italian meals she was known to have mastered.
She preferred a quiet life over her ex-husband's inclination for the spotlight, devoting herself to family and her many Hollywood friends. But she still made two TV and film appearances, in her daughter Nancy's 1975 concert film, "Nancy and Lee in Las Vegas," and in 1974 on her friend Dinah Shore's talk show.
While Nancy was Frank's first of four wives, he remained her only husband, never remarrying.
Nancy Sinatra Sr. outlived both her ex-husband and her son, singer Frank Jr., who died in 2016, age 72.
She is survived by her two daughters, Nancy Sinatra Jr., a singer known for her song "These Boots Are Made For Walking," and other hits, and Tina, a film producer and memoirist.
The Associated Press contributed to this report.