Mr. Belding From 'Saved By the Bell' Now Making Bank at Bars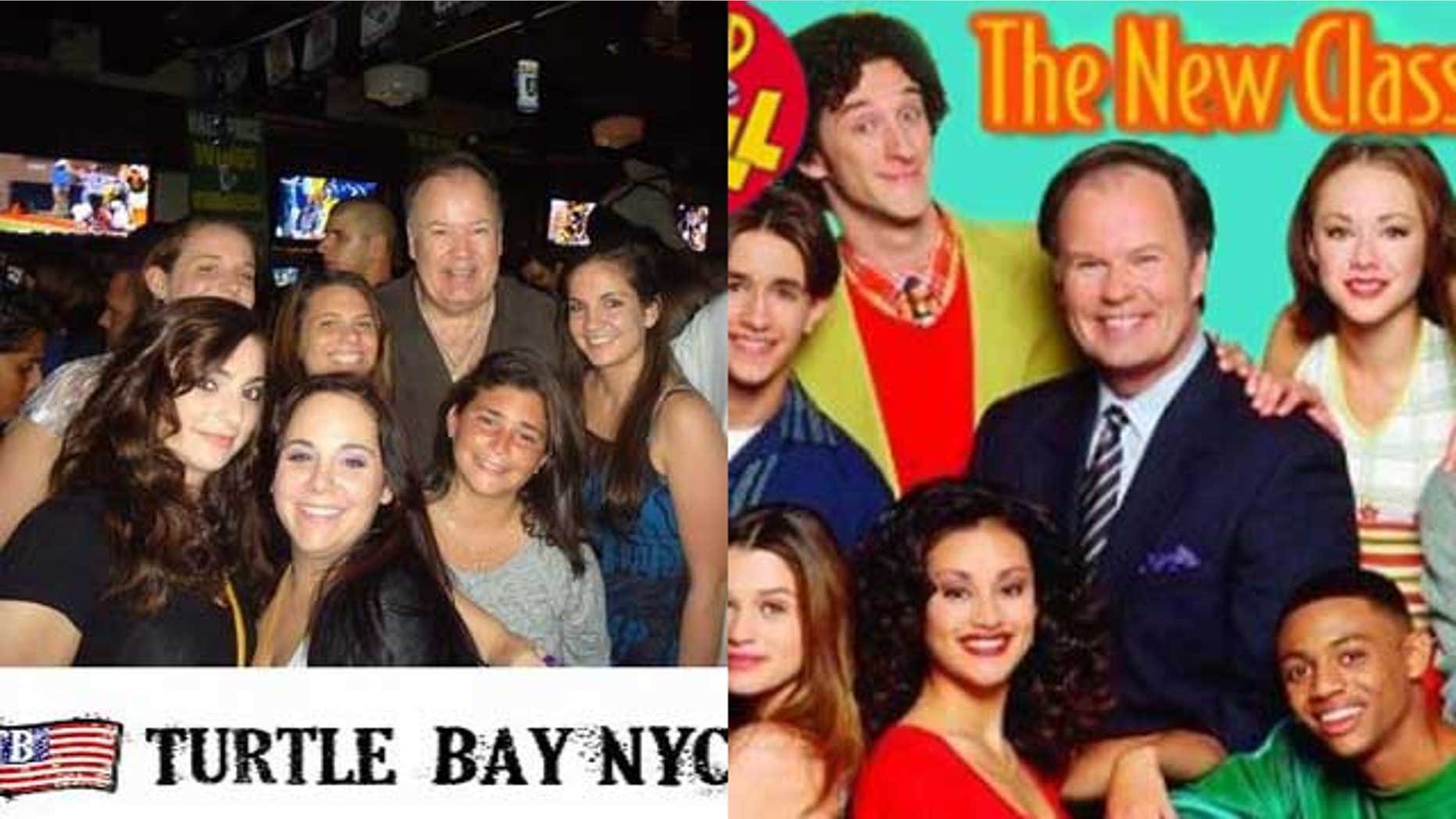 "Mr. Belding walks into a bar" isn't the start of a weak nineties pop culture joke, it's the business model for Dennis Haskins, the 60-year-old actor who portrayed the beloved principal Mr. Belding on the teen drama "Saved by the Bell" and "Saved by the Bell: The New Class" for 11 years.
Today, Haskins has managed to parlay his Mr. Belding brand into a lucrative business making appearances at bars around the country.
"The markets I play the best in are the ones with people 20-35. Mr. Belding is universal," Haskins told Fox411 in an interview about his bar and club business. "Personal appearances are a way many actors from older shows supplement their income, and it is a blessing."
Haskins regularly hosts evenings at Chateau and Gallery in Las Vegas and the kinds of bars that are popular with a fratty crowd in New York City like the bull riding saloon Johnny Utah's, McFaddens and Turtle Bay.
He has also judged a "Naughty School Girl" contest at the club Body English in Las Vegas.
Turtle Bay NYC owner Elizabeth Wittels was responsible for recruiting Haskins to come to her bar and the other New York City watering holes. She says the "Back to School with Mr. Belding" nights hosted by her establishments have become a roaring success.
"He really does attract a crowd," Wittels tells Fox411. "It is a good fit for our fun party-type bars. He has this weird appeal with a very specific generation of 22-35 year olds who grew up with him. He looks exactly the same, and I feel like he takes the adults back to their youth."
Haskins declined to comment on what he makes for his bar appearances, but Wittels says most celebs that do these kinds of appearances "make between $2,500 to $25,000 a pop. Once you're over $25,000 you're in the super A-list range and most bars can't afford them, with the exception of the Kardashians which some ultra lounges will pay stupid money for."
The Belding bar appearances began a few years ago when the Las Vegas nightclub Pure invited him to come to a party.
"It went off the charts and then I started doing nightclubs in Vegas and I went to my first McFadden's in Boston on St. Patrick's Day and there was a line around the block in the rain," Haskins told Fox411.
And unlike many a celebrity on the D-list through the A-list, Haskins says he has never taken his fame for granted.
"I don't look away when people look at me. I say hi. I stop and take pictures," Haskins said.
A typical appearance involves Haskins hanging out at the bar for approximately two hours, usually starting after 10 pm when things are already jumping. He walks in and the crowd goes a little bananas, screaming and cheering. Things reach a fever pitch when they play the "Saved by the Bell" theme song. Haskins takes the stage and gives his signature Belding laugh along with a "Hey, hey, hey" which he became famous for when he would call Mark Paul Gosselaar's Zach into his office.
"I'm not gonna go sit in a corner and say come say 'hi.' I get right in the middle and we take pictures for two hours and sign autographs. It is warm and fuzzy," Haskins says.  "It's not like Brad Pitt walks in the room and everyone rips your clothes off. Who would want to see that anyway, but they do scream and get excited…bot the guys and the girls."
And sometimes he runs into old friends. Alfonso Ribeiro, who played Carlton on the sitcom the "Fresh Prince of Bel Air" is on the same appearance circuit and the two often cross paths and share dressing rooms.
"We used to shoot a few sets away from each other so it is a nice reunion," Haskins says.
And Haskins' Belding is a much bigger success than some appearances by other "Saved By the Bell" stars..
"What is funny is we used to have Screech, Dustin Diamond, come to the bars a lot," Wittels said. "And I will tell you Belding has a much bigger draw than Screech."