Model Rachel Hunter explains why she isn't getting plastic surgery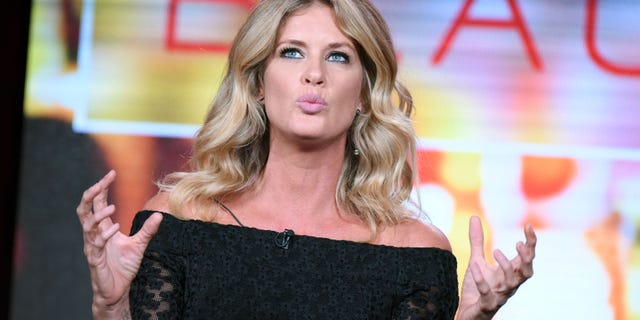 NEWYou can now listen to Fox News articles!
PASADENA, Calif. – As a supermodel, Rachel Hunter's career has centered on beauty and that's exactly what her brand new series on Ovation is all about.

Hunter's new show, "Rachel Hunter's Tour of Beauty," follows the model as she travels to countries like Fiji, Morocco and Greece to learn about beauty secrets from various cultures and observe how beauty is embraced.

"After going on this journey and seeing other cultures, away went that superficial idea of beauty," Hunter told FOX411. "There is nothing more beautiful than seeing someone smile."

Hunter spoke about the pressures in Hollywood and in the entertainment industry to constantly be concerned about the looks of her "neck and chin."

"I was very much considering plastic surgery, and then I had an amazing opportunity to go on this journey which really changed my view on the whole idea of it," she shared. "That moment of beauty when a woman actually feels beautiful— it's the synchronicity between internal and external that have to have this amazing harmony moment."

Hunter, who has two children with ex-husband Rod Stewart, shared that instead of giving beauty advice to her kids she learns the most from them.

"I actually learn from my kids to be honest. I tell them to breathe," she revealed. "You take that moment; you are so centered. How could you be anything else but you? There is no one else like me; there is no one else like you. I just want them to be them."

The supermodel and actress explained she thinks that the old ideas of beauty need to be shattered.

"When I first started modeling, the idea of what beauty was-- that certain look," she said. "I think the ideas of beauty are old and need to be shattered and there is individuality and the importance of being joyful and happy and connected and self-acceptance is extremely important of the wellbeing of women and men."

"Rachel Hunter's Tour of Beauty" premieres January 17th on Ovation.