Miranda Lambert announces name, release date of new album 'Weight of These Wings'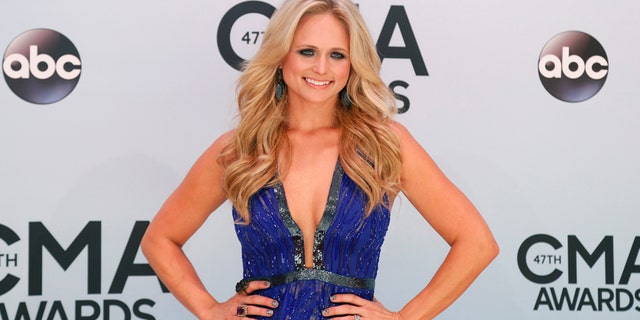 NEWYou can now listen to Fox News articles!
Miranda Lambert has revealed the title and release date for her upcoming sixth studio album. The singer is set to release "The Weight of These Wings" on Nov. 18.
Lambert revealed the album's first single, "Vice," slowly through a series of online videos, and she took that route for her album, too. The country superstar posted to Instagram on Tuesday, sharing a cryptic black-and-white video that is accompanied by moody music, showing her from the back in her famous 1961 Shasta trailer, Dixie, writing in a notebook.
As the camera draws closer, we can see over Lambert's shoulder, and it's slowly revealed that she has written "The Weight of These Wings," followed on the next line by "Nov. 18."
Frank Liddell, Glenn Worf, and Eric Masse share production credits for the new album, but a press release did not list track information. Details of the project have been notoriously hard to come by.
More From Taste of Country
"They kept a real tight lid on the project," Josh Osborne, one of Lambert's co-writers on "Vice," tells Taste of Country. "I wasn't even 100 percent sure she'd cut this song," he shares, adding that he still doesn't know if she has cut other songs they wrote together for the much-anticipated project.
Lambert has just canceled the three remaining dates of her 2016 "Keeper of the Flame" Tour after doctors placed her on mandated vocal rest. According to Lambert's official website, the Corpus Christi, Austin and San Antonio, Texas shows have been canceled. Kip Moore and Brothers Osborne were set to open for Lambert at those shows. No plans have been announced to re-schedule.