'Minute to Win It' Guy Fieri Dragged Into Ugly Custody Dispute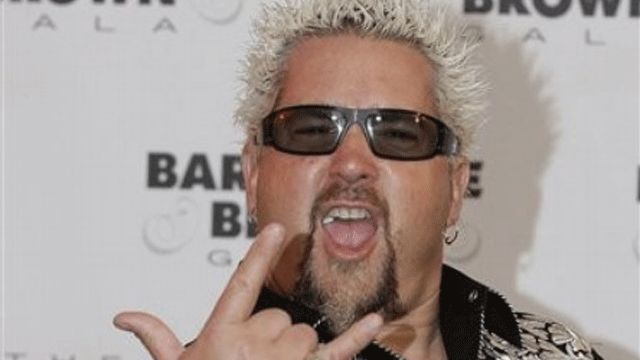 Famous chef and host of NBC's "Minute to Win It" Guy Fieri, is embroiled in a bitter custody battle over his nephew after his sister passed away.
The ordeal began when Fieri's sister Morgan died of cancer back in February, landing her 11-year-old son, Jules, square in the middle of a custody battle between Morgan's parents and the boy's father.
According to a petition for guardianship filed by Jules' grandparents, they claimed the father, Dain Pape, should not get custody because he is "living out of his motor home," and has no source of income.
But last week, a Marin County judge sided with Pape ruling that he should have custody of his son, and the grandparents must return Jules to Pape.
Since the ruling, Pape told TMZ that Jules has yet to be returned to him. According to Pape, Jules has been vacationing with his uncle, Guy Fieri, on a remote lake in Northern California with no cell service.
Pape says he hasn't driven to the lake because he wants to avoid a confrontation with the family. He simply wants the grandparents to comply with the court order.
TMZ has reached out to Fieri's reps, but have yet to receive a response.