Meghan Markle's half-sister Samantha claims Duchess of Sussex lied in university speech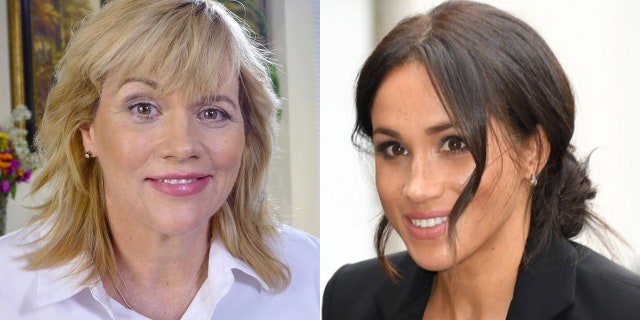 Meghan Markle's estranged half-sister is claiming the Duchess of Sussex told a major lie in her first official speech on her royal tour to Fiji.
In a since-deleted tweet captured by news.com.au Wednesday, Samantha Markle said the former "Suits" star was "delusionally absurd" to tell an audience at the University of the South Pacific campus that she paid her own university fees with the help of scholarships and financial aid programs.
"Everyone should be afforded the opportunity to receive the education they want, but more importantly the education they have the right to receive," announced Markle, 37, as reported by Harper's Bazaar. "And for women and girls in developing countries, this is vital. When girls are given the right tools to succeed, they can create incredible futures, not only for themselves but also for those around them."
Markle also explained she paid for her own tuition to Northwestern University.
"It was through scholarships, financial aid programs and work-study where my earnings from a job on campus went directly towards my tuition that I was able to attend university, and without question it was worth every effort," said Markle.
However, Samantha, 53, insisted her sibling wasn't being truthful.
"Dad paid her college tuition!" she tweeted. "She forgot the most important part of her speech and there are receipts to prove it. I love my sister but this is ridiculous. You can't lie like this, Meg! Delusionally absurd!"
Samantha even tagged the official Kensington Palace Twitter page and claimed "Our father paid for all of her education! This speech is not true."
"Dad paid for the Little red school House, dad paid for immaculate heart, dad paid for northwestern," she went on. "Any PR strategy to erase my father will not work let's reflect. … Meghan Markle lies all the time and she gets bolder and bolder in how she tries to change her history and stunts to get attention. I predict she is laying the foundation to ruin [her father] Thomas and [I] to shut them up for good."
Samantha didn't stop there.
"It takes a lot of audacity, and deceit to lie about something as important as funding of a college education," she wrote. "To take that dignity and joy away from dad is morally unconscionable. He funded her education from day one through northwestern graduation. Fact. … My tweet was not deleted. My sister was able to afford attending the University only because our father paid her tuition completely. There was no scholarship, no grant, or financial aid program involved The speech was a lie."
Back in 2017, Markle's half-brother, Thomas Markle Jr., claimed to the UK's Daily Mail that their father, a former Hollywood lighting director, won a lottery, which helped fund the American actress' education.
"The money allowed Meg to go to the best schools and get the best training," said the 52-year-old. "Meg is someone who has always had laser focus. She knows what she wants and she doesn't stop until she gets it. She was always the family's princess but now she is going to be a real princess and I couldn't be more proud."
Earlier this month, Samantha told The Sun she wanted Markle, who is expecting her first child with husband Prince Harry, "to be happy," but also urges her to include their father in her pregnancy.
"It just makes everything that happened over the last year disappear. I want Meghan to be happy and calm and have peace. Everybody needs to be positive," said Samantha. "I would hope that — for the sake of the baby, the family, the world and my dad — that leaving him out of the statement was not intentional."
The royal family announced the Duke and Duchess of Sussex will be welcoming their first child in spring 2019. The statement added that Markle's mother, Doria Ragland, was "very happy" and looking forward to welcoming her first grandchild — but made no mention of Thomas, 74.
"I hope my dad is included at a proper time. If he is excluded, I won't be happy. It is in the best interest of the baby for my dad to be included," said Samantha. "A baby changes everything and softens everyone. I would only hope that there would be some adjustment or some way of including him."
She added that it's time to "just work toward a positive joyous new life in the world."
Thomas and Samantha have done several interviews slamming the royal family and the Duchess for their actions since the May 19 wedding. Thomas claimed the royal family shunned him after the staged paparazzi photo debacle just days before Meghan and Harry's nuptials.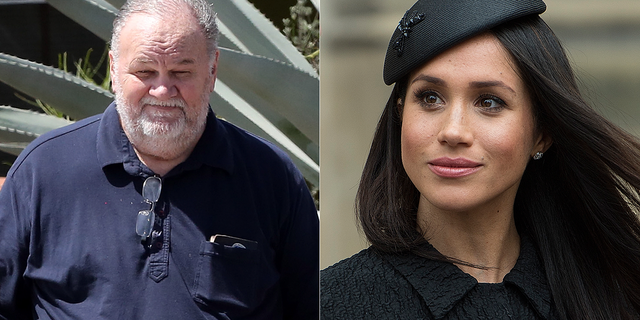 Fox News' Katherine Lam contributed to this report.