Meghan Markle attends annual Trooping the Colour parade, makes Buckingham Palace balcony debut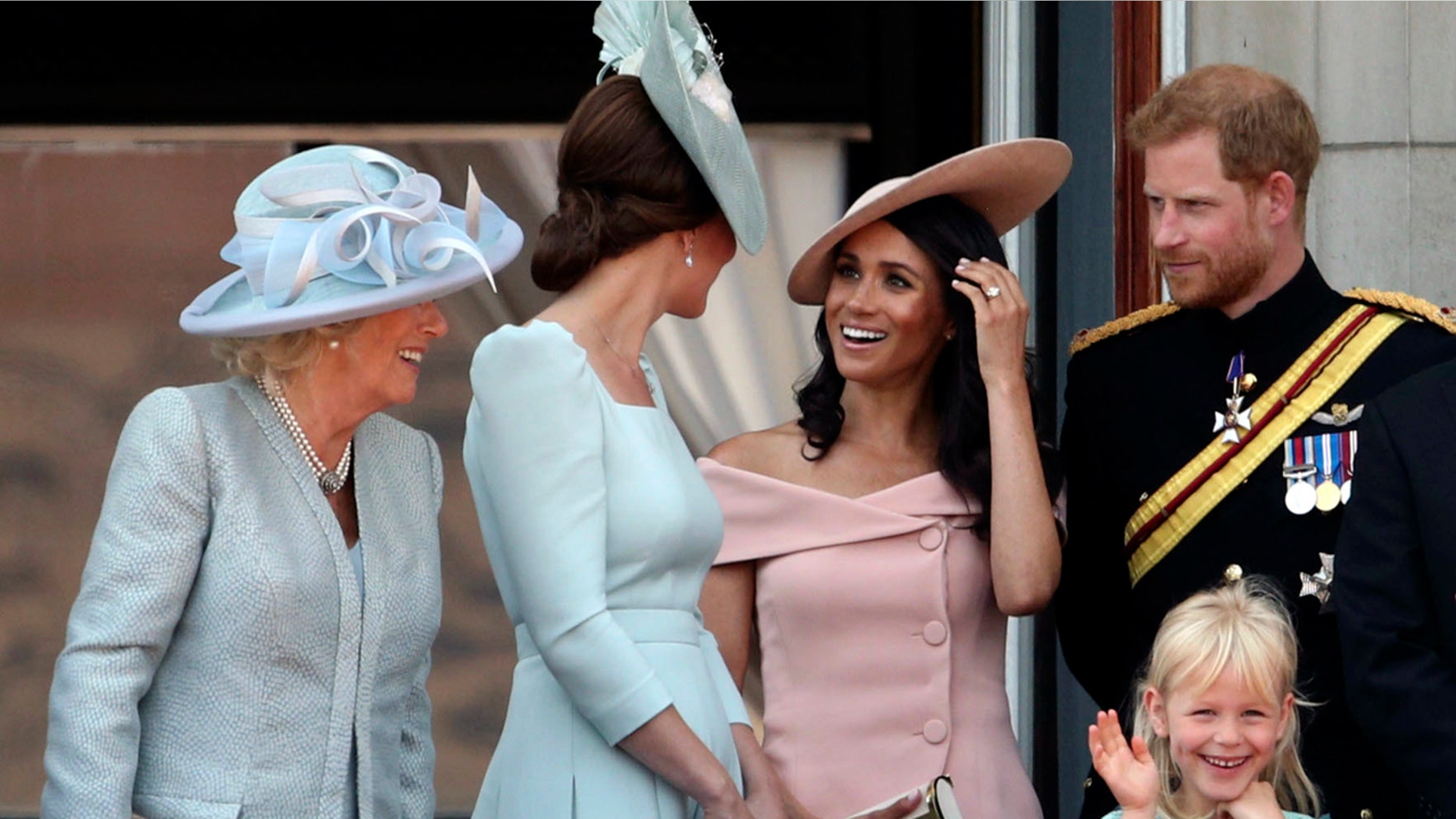 Meghan Markle has appeared in her second royal event as the Duchess of Sussex since marrying Prince Harry and has made her Buckingham Palace balcony debut.
On Saturday morning, thousands lined the streets to gaze upon the royal couple's ride through London for the annual Trooping the Colour ceremony. The celebration, which honors Queen Elizabeth's birthday, is a long-standing British tradition where military troops show off their flags (or coloours) and march throughout the Buckingham Palace square.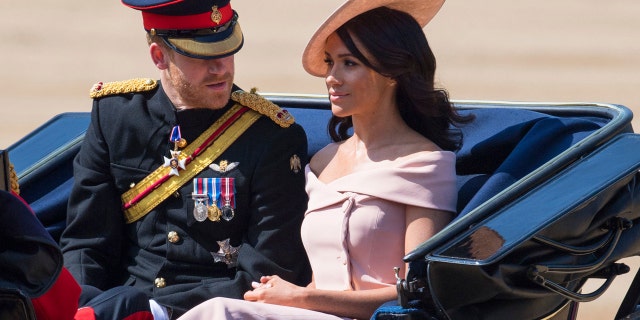 While the traditional ceremony is meant to honor the Queen, who rode solo in a carriage without Prince Phillip who has retired from public events, all eyes were on Markle, who donned a pale pink, off-the-shoulder, sleeveless Carolina Herrera dress with matching Philip Treacy hat.
The Duchess sported a pastel look similar to her Trooping the Colour ensemble just a few weeks before at Prince Charles' 70th birthday garden party at Buckingham Palace. Markle wore a long-sleeved, sheer peach dress with the same hat by Philip Treacy.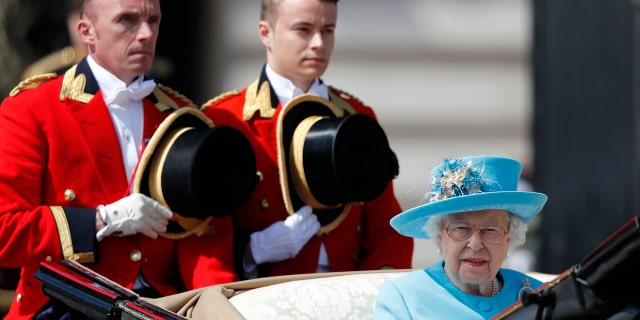 The Duchess of Cambridge and her mother-in-law, Camilla, both garbed in pale blue outfits, rode in carriages behind Markle and Harry. Kate Middleton wore her traditional Alexander McQueen, and both women donned ornate hats. Prince Charles and his son Prince William did not join their wives in the carriage ride but were spotted in uniform on horseback with military troops.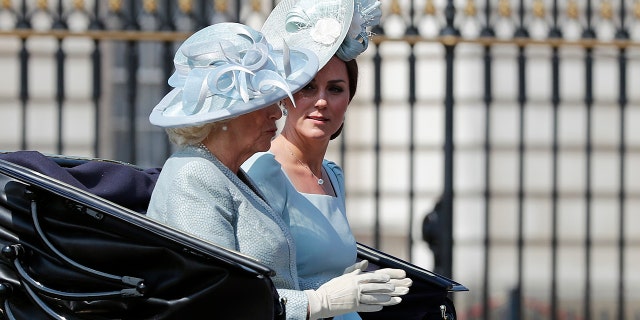 Following the military parade, the Queen and her family gathered together for their annual photo on the balcony of Buckingham Palace, where Markle made her first official balcony appearance alongside Prince William and Kate Middleton; their children, Prince George and Princess Charlotte; Prince Philip; Prince Charles and Camilla.
Next week, Markle will reportedly continue on with her new royal duties and will embark on her first solo outing with the Queen in Cheshire, England. According to People, the Queen and the Duchess have several appearances scheduled in Cheshire and will stay overnight on the Royal Train.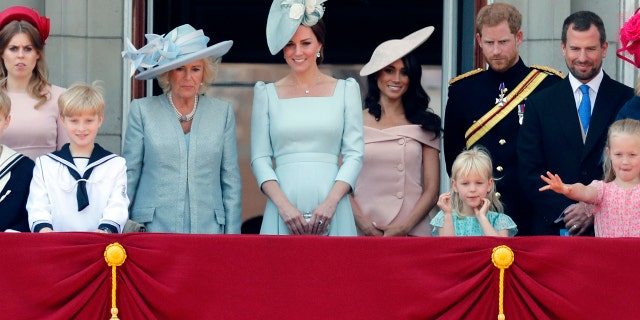 The Queen and Markle's duo outing is said to be a "really positive sign of favor, encouragement, and endorsement by the Queen," Robert Lacey, historical consultant for "The Crown" told People.
"It's as much the Queen seeing how Meghan does events like this," he continued. "I can't think of a more striking signal and expression of welcome into the royal family for a new recruit. It shows the Queen's excited by it."