Mayim Bialik, TV brother recall what their lives were like after 'Blossom' ended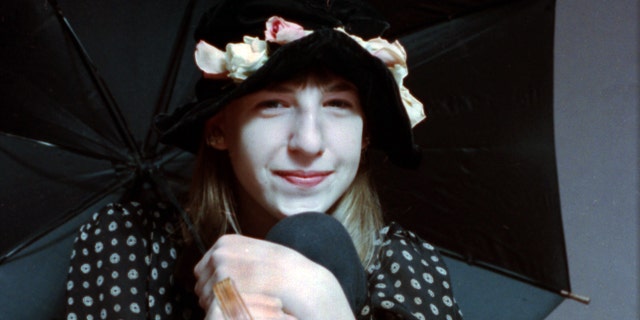 NEWYou can now listen to Fox News articles!
Mayim Bialik caught up with her TV brother Michael Stoyanov, who played Anthony on "Blossom," and the two chatted about their experiences after the successful '90s show wrapped and where Stoyanov has been since it ended.
Bialik said during their conversation, published on her website GrokNation.com, that after "Blossom" ended she wasn't handed a series of desirable roles.
"People don't realize that being on a family sitcom in the 1990s did not set us up for a lush, dynamic, thespian experience. I think people misunderstand what our fame was like," she said. "Obviously we were recognizable, but there was also no social media, we weren't that in the public eye. When I started going on auditions, it was for characters that were often called 'Woman #2.' I was sitting in casting offices with everybody else and no one really cared that I had been on 'Blossom.' And the fact is that most casting directors were not even old enough to have seen 'Blossom!' What they knew was that I was a child actor and they weren't even sure I could still do this acting thing."
Stoyanov agreed with the "Big Bang Theory" star's assessment and he said he opted to turn his attention to writing when "Blossom" wrapped in 1995 after five seasons. Stoyanov was 24 when the show came to an end.
MAYIM BIALIK: HOLLYWOOD NOT FRIENDLY TO PEOPLE OF FAITH
"Coming off the show in the '90s, I couldn't walk through an airport without attracting attention, but no producers were knocking at my door," he revealed to Bialik.
He added that he ended up "disappearing into an office at 30 Rock," working as a late-night comedy writer, meeting the likes of Conan O'Brien, Stephen Colbert and Dana Carvey.
But he didn't leave acting altogether.
"I did a four-episode arc on 'Beverly Hills, 90210' – my character died of AIDS, which was the most shockingly serious thing they ever did on that show," he recalled.
He said a "pure fluke" audition for a small part he landed on "CSI" got him back into showbiz.
Stoyanov said he's had parts on shows like "Kingdom," "Gotham," "Justified" and "Billions."
He told Bialik, whom he called "sis" during their chat, his return to acting was the right move.
"I feel like I dropped the ball in a number of ways, born of ignorance, to a large degree, but also of arrogance. I guess I'm man enough to admit at this point that I didn't burn bridges per se, but I didn't cross those bridges. I missed out on opportunities by not being as present, as grateful, as keen to work with people that I had already worked with and established relationships with. You live and you learn."
On acting he said, "This just makes me happy. This is what I do best on this earth. So it's kind of worth hanging around this and staying in this game. This feels like what I should be doing… I just know that I want to do it, and I want to keep doing it, and I hope I get more chances."

Click here to read the entire interview on Mayim Bialik's GrokNation.com