"Machete Kills" Releases New Trailer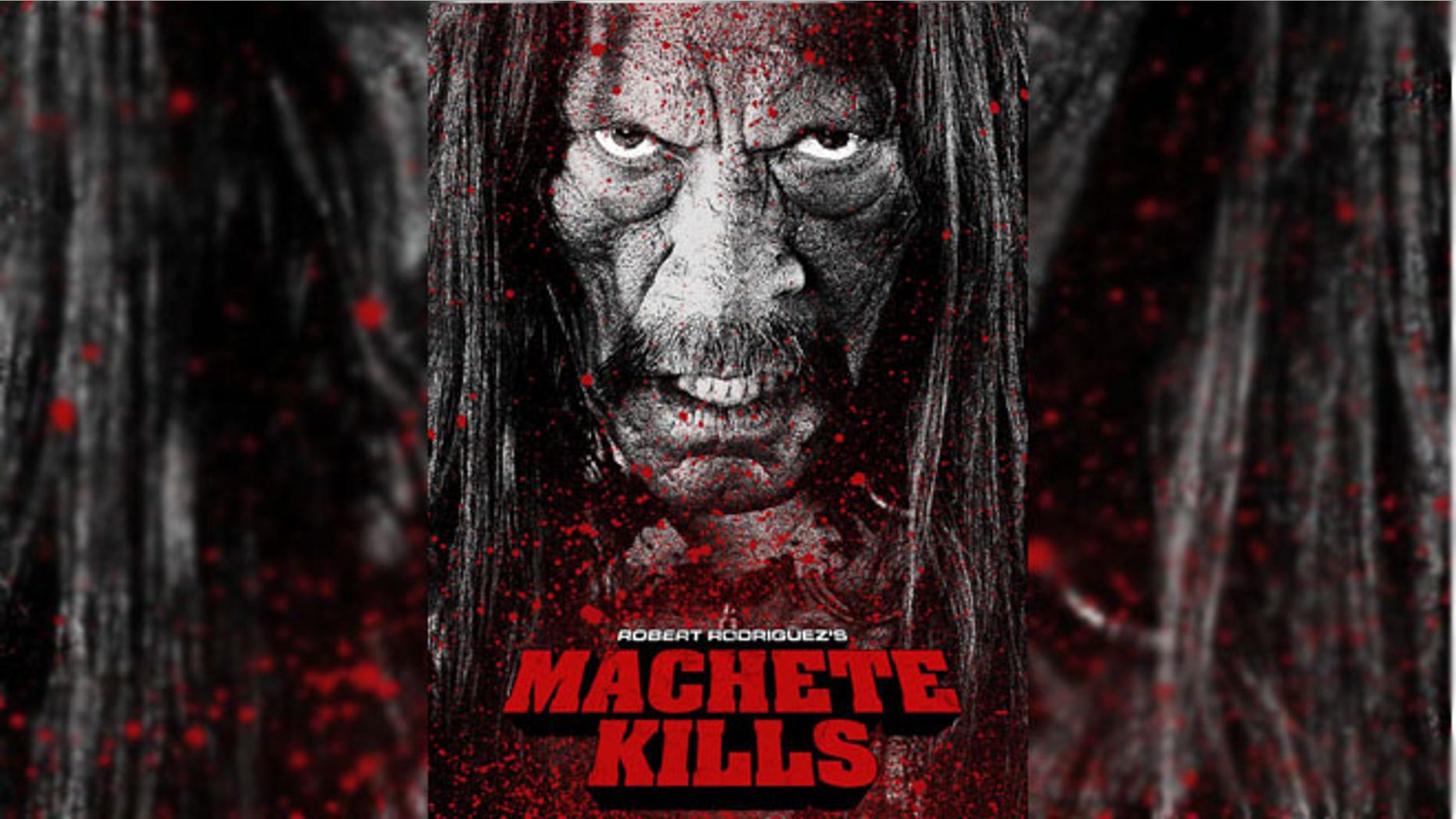 On Friday Robert Rodriguez's Mexploitation sequel dropped a new trailer to "Machete Kills" starring Danny Trejo.
If you enjoyed the tone of the first movie, "Machete," this one looks to take the campiness up a level.
The trailer begins with a phone call that shows three women in bed passing the phone to none other than … the President of the United States, played by Charlie Sheen (billed as Carlos Estevez).
"Machete kills! That's what he does," Sheen tells someone on the phone.
Those who don't want to be spoiled by plot point reveals shouldn't watch the trailer as it gives away a lot of movie info.
A madman south of the border, embodied by Mel Gibson, has a missile aimed at Washington, D.C. and the only man to stop him is Machete, a badass ex federale. The President recruits Machete and partners him with Miss San Antonio, played by the beautiful Amber Heard.
Heard's character seduces Machete and later turns on him because she ends up fighting Michelle Rodriguez's character Luz.
At one point Heard hands Trejo a phone and tells him it does everything, including tweet.
"Machete don't tweet," Trejo responds.
The over-the-top Machete character at one point kills a man by sticking his machete in an electricity box with one hand while holding the bad guy with the other. The bad guy is electrocuted but he shakes it off.
Two other standout moments and reveals include Lady Gaga who plays La Chameleon. It looks like she and Cuba Gooding Jr.'s character are one and the same.
Sofia Vergara asks for her Double D's in the trailer and her machine gun bra is on display.
"Pucker up lover boy," she tells Machete, before spraying the room with machine gun fire from her breasts.
It all leads to a showdown between Machete and Mel Gibson's character.
"The enemy may have a missile but we have Machete," the narrator says.
The movie is expected to hit theaters on October 11th.
Follow Victor Garcia on Twitter @MrVicGarcia
Follow us on twitter.com/foxnewslatino
Like us at facebook.com/foxnewslatino