Mac Miller fans upset late rapper was left out of Emmy Awards' in memoriam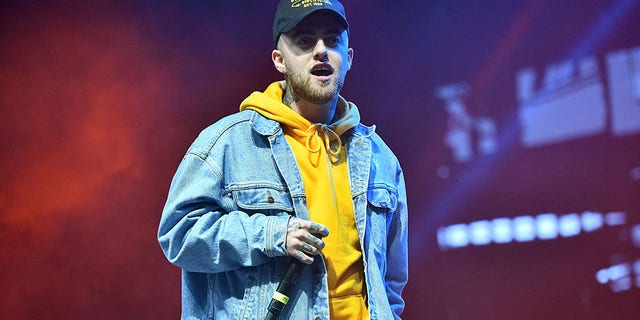 Mac Miller fans took to social media Monday night to express their outrage over the decision to leave out the late rapper from this year's Emmy Awards "in memoriam" showcase.
Miller, who starred on MTV's "Mac Miller and the Most Dope Family" in 2013 and 2014, died earlier this month from a suspected overdose in Los Angeles. Officials haven't revealed an official cause of death.
"#Emmys Mac Miller wasn't worth mentioning? Wow. Hollywood is trash," one Twitter user wrote.
"can't believe that Mac Miller was not included in the emmys memorium (sic) for people lost this year when many singers/songwriters were included," another fan of the Pittsburgh rapper tweeted.
Miller's former girlfriend Ariana Grande, who would have been in attendance for the award show, announced earlier Monday she was taking time to "heal" after his death. Her fiancé, Pete Davidson, also opted to skip the show to be with Grande, her rep told Cosmopolitan.
"Contrary to reports, Ariana will not be attending the Emmys tonight," the rep said. "Pete has also opted to not attend to be with her in New York. Given the events of the past couple of years, Ariana is going to take some much needed time to heal and mend."
Grande shared a tribute to Miller on Instagram over the weekend.
"I adored you from the day i met you when I was nineteen and I always will. I can't believe you aren't here anymore. I really can't wrap my head around it," she wrote.