'Lone Survivor': A tribute to fallen Navy SEALs that Hollywood investors almost refused to make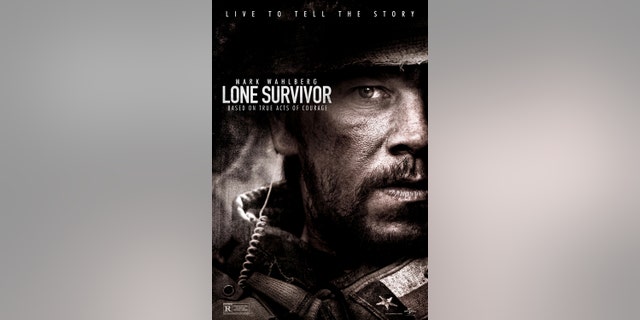 LOS ANGELES – The upcoming blockbuster "Lone Survivor" has been lauded by critics as a profoundly moving and "deeply intense" tribute to our Navy SEALs – but getting the film off the ground was no easy feat.
Based on retired Petty Officer First Class Marcus Luttrell's 2007 best-selling book "Lone Survivor: The Eyewitness Account of Operation Redwing and the Lost Heroes of SEAL Team 10," the film adaptation simply titled tells the chilling story of one historically fateful day. On June 28, 2005 a four-man reconnaissance and surveillance team set out on a mission in the desolate region in Kunar province to identify a key Taliban leader believed to be responsible for the deaths of several U.S. service members. Suddenly faced with an unfathomable ambush of enemy fire having been subject to concerns involving the Rules of Engagement, Lieutenant Michael Murphy (Taylor Kitsch), Second Class Petty Officer Matthew Gene "Axe" Axelson (Emilie Hirsch), and Second Class Danny P. Dietz (Ben Foster) perished while fighting with relentless will and bravery alongside their brothers-in-arms. Luttrell (Mark Wahlberg) became the only survivor following the intense gunfight and five days in the remote mountains, protected from the terrorist organization by village locals.
A total of 11 SEALs and eight soldiers lost their lives on that mountain as rescue aircrafts too were shot down, and at that time the tragedy marked the biggest single loss of life for Naval Special Warfare forces since World War ll.
Yet despite "Lone Survivor's" captivating plotline, it turns out that the based-on-a-true-story movie almost didn't make the leap from book to the big screen. According to producer Randall Emmet, investors were initially skeptical, and they worried that the film wouldn't appeal to international markets.
"At first they thought it was too 'down the middle,' and there were risks in it. It didn't fit into a certain genre like action or thriller. This is a really heartfelt drama and that can be conceived as more risky versus a mainstream, commercial action movie," Emmet told FOX411. "But I felt a personal responsibility to make this happen. Even if we made no money, Peter [Berg, the director] and I knew this was a story about humanity, compassion, selflessness and it had to be made regardless. We took some meetings in Cannes, and thankfully investors saw that [vision] too."
But Luttrell said he was simply honored Hollywood honchos would even want to tell his story.
"No matter how many times I get up and tell [it], or how many people read the book, it's nothing compared to how many people will watch this film," Luttrell said.
And for the actors, the pressure was on to capture these real-life characters in an authentic way – a way that could serve as some sort of comfort for families of the fallen.
"Getting into character firstly there was the physical side, three months of training at an extreme level to look the part of Michael Murphy. I also got to go the SEAL base in Hawaii and sit and talk to Marcus and others, and hear stories about Murph and the funny moments and how he found his motivations," Kitsch said. "We're all guilty of being in our own bubble but doing a film like this, it grounds you. It makes you take a hard look in the mirror at the opportunities you have and the relationships… Audiences need to realize that these men don't start the war; they just go and fight it. It doesn't matter what side you're on politically, everyone should be pro-soldier."
Co-star Eric Bana, who plays Lieutenant Commander Erik Kristensen, first became a film face for Special Ops in the 2001 action movie "Black Hawk Down," too stressed the importance of telling a story that would give audiences an even deeper understanding of the sacrifices made by our troops in combat.
"I just hope audiences really get a sense of what an incredible task these men are faced with," he told us. "I knew going into this movie, it was going to be a very special experience. The camaraderie was incredible."
Yet for Luttrell, a former SEAL accustomed to fighting the fight far away – without the need for accolades and pats on the back – having now been thrust into the Hollywood limelight with an onslaught of press attention is far from his comfort zone.
"I can't wait to get out of here," he added with a laugh. "I just want to get back to my ranch in Texas."
"Lone Survivor" opens in New York and Los Angeles on December 25, and then in theaters across the country January 10.