'Little Johnstons' say they want social acceptance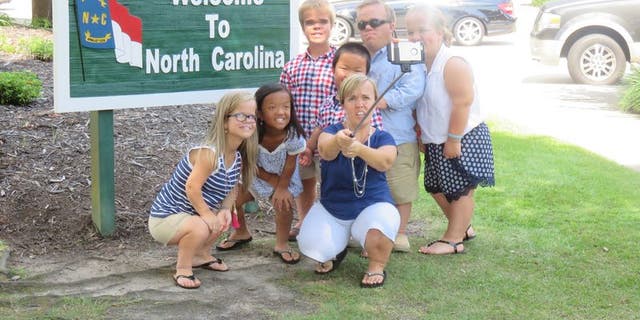 NEWYou can now listen to Fox News articles!
Amber and Trent Johnston of TLC's "7 Little Johnstons" are sharing more of their lives than ever this season as spread their message of social acceptance. The world's largest known family of Achondroplasia dwarfs opened up to FOX411 about what keeps their five children under the age of 15 grounded.

"This season I feel like it gets deeper into getting to know each one of us," Amber said. "We definitely share a lot more of our lives. Our goal in this show is social acceptance. We want society to look at us as people — as human beings — and people with differences; don't look at us like an object."

The matriarch of the family explained that the family is not on TV to reach a celebrity status but instead to spread awareness.

"When we went into this journey we went into it with 'this is a family job,'" she said. "This is not about being on TV. This is about sharing our story and spreading awareness regarding dwarfism, showing viewers we've lived a real life. The biggest stigma in society is that little people are still considered like circus characters."

Trent and Amber are strong parents. They keep tabs on what their children learn in school and how they interact with bullies.

"We try to let them work it out for a little while," Trent said. "We don't want to become helicopter parents and come to the rescue all the time."

However, Amber quickly added in that the kids aren't usually the ones having problems with bullies.

"More of our issues have been with adults, which is crazy because when you say bully people immediately want to say 'it is kids,'" she said. "But really our kids have no problem standing up to the other students. The hardest people to change are the adults. For the most part, our kids have thick skin and that's how we raised them because ultimately even when they become adults they are going to have to deal with it."

At the end of the day, Trent wants the viewers to know the Johnston family isn't all that different.

"I want them to know we are just like any other American family. Amber and I are real."

"7 Little Johnstons" airs on TLC Tuesdays.