Lisa Bloom resigns as Harvey Weinstein's 'adviser' as liberal celebs criticized for silence
Lisa Bloom resigned as Harvey Weinstein's "adviser" on Saturday as the controversy over bombshell sexual harassment allegations against the Hollywood mogul continued to grow.
Bloom tweeted: "I have resigned as an advisor to Harvey Weinstein. My understanding is that Mr. Weinstein and his board are moving toward an agreement."
Bloom was facing mounting criticism for standing by the disgraced Hollywood producer while making a career of representing a long list of women who have been harassed or abused by powerful men. Her mother, Gloria Allred, is also famous for representing sexual harassment victims.
HARVEY WEINSTEIN TO TAKE INDEFINITE LEAVE OF ABSENCE FROM COMPANY FOLLOWING SEXUAL HARASSMENT CLAIMS
In an interview Friday with ABC, Bloom was grilled over her about-face.
"I've done a lot of cases for women and I've often thought, 'Gee, I wish I could get on the other side and smack that guy around a little bit verbally,'" Bloom said. "Here was an opportunity of a guy saying, 'Lisa, what should I do? I have behaved badly.' I'm like, 'Good. I'm going to tell you what to do. Be honest. Be real.'"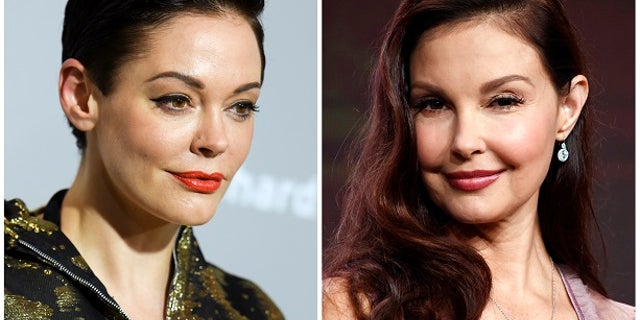 In the wake of the incident, a number of liberal celebrities have been criticized for remaining silent on the matter.
The New York Times published a story Thursday that the co-chairman of the Weinstein Company has over the years reached at least eight legal settlements with women over alleged harassment. In the report, actress Ashley Judd described being lured to Weinstein's hotel room, only to find him wearing a bathrobe and requesting sexual favors.
The report also detailed encounters Weinstein allegedly had with other women working for the Weinstein Company, as well as official settlements from people associated with him, including actress Rose McGowan, who was issued a $100,000 settlement that Weinstein specifically said was not an admission of guilt.
On Twitter Friday night, McGowan blasted Hollywood actresses for staying silent in wake of the report.
"Ladies of Hollywood, your silence is deafening," McGowan tweeted.
McGowan praised actresses Patricia Arquette, Lena Dunham, Jessica Chastain, Amber Tamblyn and Brie Larson for supporting her and Judd.
She also praised MSNBC host Mika Brzezinski for stating she would drop the three book deal with Weinstein's company if he did not resign, according to the Hollywood Reporter.
The New York Times reported McGowan refused to comment in their article.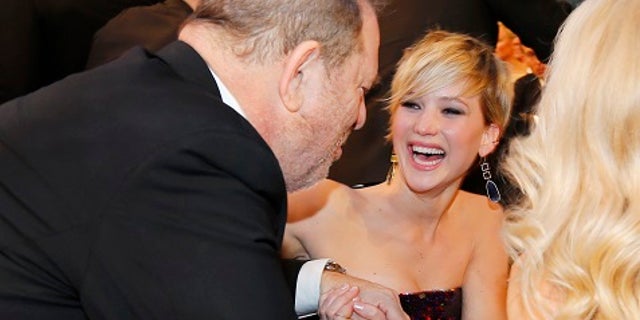 HARVEY WEINSTEIN RECEIVES PR HELP FROM FORMER OBAMA ADVISER, WOMEN'S RIGHT ADVOCATE ANITA DUNN
The Daily Mail noted A-list actresses such as Meryl Streep, Gwyneth Paltrow and Nicole Kidman who have collaborated with Weinstein previously have not publicly stated anything.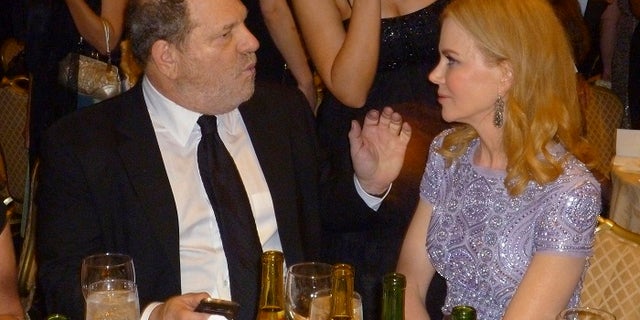 Other actresses, including Catherine Zeta-Jones, Cate Blanchett, Jennifer Lawrence, Holly Hunter, Mira Sorvino, Anna Paquin and Kate Winslet were all awarded Oscars for Weinstein movies.
The Daily Beast reported that it reached out to a number of famous actors who have collaborated with Weinstein in the past and were told "no comment."
In wake of the report, many congressional Democrats, including Senate Minority Leader Chuck Schumer and Sen. Elizabeth Warren have given money they received as a donation from Weinstein to charity.
Weinstein and his family have given more than $1.4 million in political contributions since the 1992 election cycle, nearly all of it to Democratic lawmakers, candidates and their allies, according to the nonpartisan Center for Responsive Politics.
Weinstein, who co-founded Miramax and the Weinstein Company with his brother Bob, announced he has left the company indefinitely as an internal investigation was launched.
Weinstein released a statement in response to the allegations.
"I came of age in the 60's and 70's, when all the rules about behavior and workplaces were different. That was the culture then. I have since learned it's not an excuse, in the office – or out of it. To anyone. I realized some time ago that I needed to be a better person and my interactions with the people I work with have changed. I appreciate the way I've behaved with colleagues in the past has caused a lot of pain, and I sincerely apologize for it…"
The Associated Press contributed to this report.