Lindsay Lohan says she's on path to recovery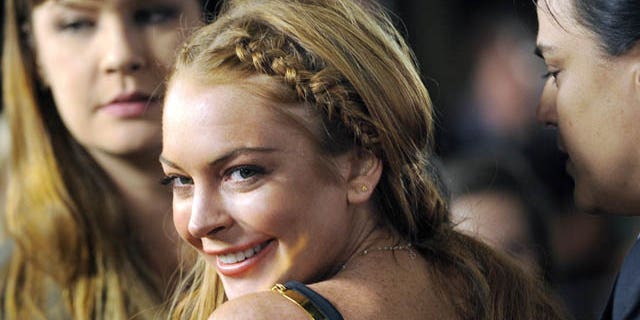 Lindsay Lohan says this time it's going to be different.
In an interview that aired Sunday with Oprah Winfrey, the trouble-prone actress declared that this, her sixth stint in rehab, has put her on a path of recovery.
Lohan said she's in "a different head space" now and vowed to stay "present and clear-headed and focused."
"I feel whole again," she told Winfrey, "and I have such a desire to want to keep this feeling and stay this way, and I'm willing to do whatever it takes."
Lohan, 27, completed her latest court-ordered stay in rehab in July. She must continue therapy into late next year.
She acknowledged an addiction to alcohol, which "in the past was a gateway to other things for me," but she offered no specifics other than cocaine, which she said she has used no more than 15 times.
Winfrey asked her what she's on these days. Lohan replied, "Vitamins."
"You're not on any prescription drugs?" Winfrey pressed.
"No, no," Lohan insisted, then checked herself: "I take Nexium. Because I have acid reflux."
Clad in a form-fitting orange dress, Lohan said a comfort level with her past chaotic life had fed her much-reported partying and her brushes with the law. But she added that she takes full blame for her mistakes.
When Winfrey asked if she can turn her life around this time, Lohan said with no hesitation, "Yeah."
The interview aired as an episode of "Oprah's Next Chapter" on the Oprah Winfrey Network, which will spotlight Lohan next year in an eight-part docuseries based on her life.
During the hour, an advertisement appeared for Cliffside Malibu, the rehab facility where Lohan was recently residing. That ad boasted of a treatment program so successful, it's guaranteed.
Lohan's latest film, "The Canyons," is currently in limited release.