Leann Rimes has kinky cameo on 'Anger Management': Who's had the sexiest celeb guest spot?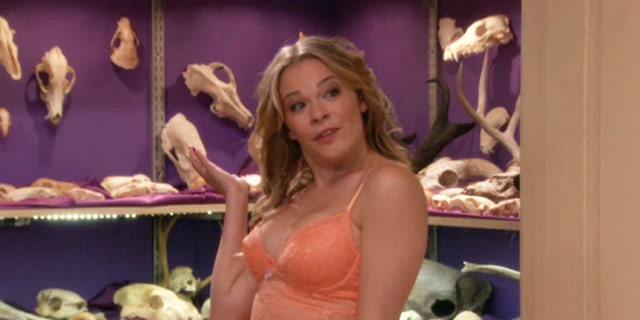 Leann Rimes and Charlie Sheen hooked up?! Well... not quite. The country singer plays Charlie's kinky love interest in the FX comedy series "Anger Management." But she's also kind of creepy, too.
SODAHEAD SLIDESHOW: Sexiest celeb guest spots of all time
Rimes piqued our interest when she tweeted that she would be in "big hair, minimal wardrobe!" for the role, but she didn't mention anything about how she would play someone who's been to prison and has a bunch of skeletons in her closet... literally.
But alas, Rimes isn't the only star who's made a memorable appearance on a popular TV show. There's been tons of sexy celebrity cameos on the small screen.
Britney Spears won viewers back when she played a strange receptionist on "How I Met Your Mother" back in 2008. Michael Phelps made a six-second cameo on every man's favorite show: "Entourage" -- though he wasn't wearing a speedo while doing so. And Brad Pitt made a hilarious appearance on "Friends" back when he was still happily married to Jennifer Aniston.
From Leann Rimes to Britney Spears to Brad Pitt, which star do you think has had the sexiest celeb guest spot?