Lauren Bush Lauren works with Clarins cosmetics to help fight world hunger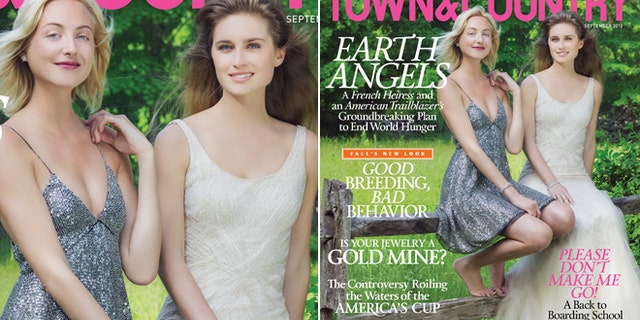 Lauren Bush Lauren has found a friend who cares as much about helping the world as she does.
Bush Lauren, the granddaughter of President George H.W. Bush, has formed a bond with Claire Courtin-Clarins, a French heiress. Together, the two have found a way to blend Clarins cosmetics with Bush Lauren's Feed project.
"What Claire and I really connect on is coming up with creative ways that make a difference. World hunger is massive, overwhelming. It's discouraging," Bush Lauren told Town & Country magazine for their September issue.
Bush Lauren started Feed in 2006, and the company sells Feed branded tote bags, accessories and more with a set donation built in to the cost of each product.
Clarins and Feed began collaborating in 2011. That partnership will grow in September when Macys begins including a free gift with the purchase of two Clarins products. A part of the purchase price will be donated through Feed.
"I hope that what we've been able to do at Feed and together with Clarins is something that is uplifting," Bush Lauren told the magazine.
Click here for more from Town & Country.