Lacey Chabert comments on 'Mean Girls' reboot rumors, talks 'Party of Five' past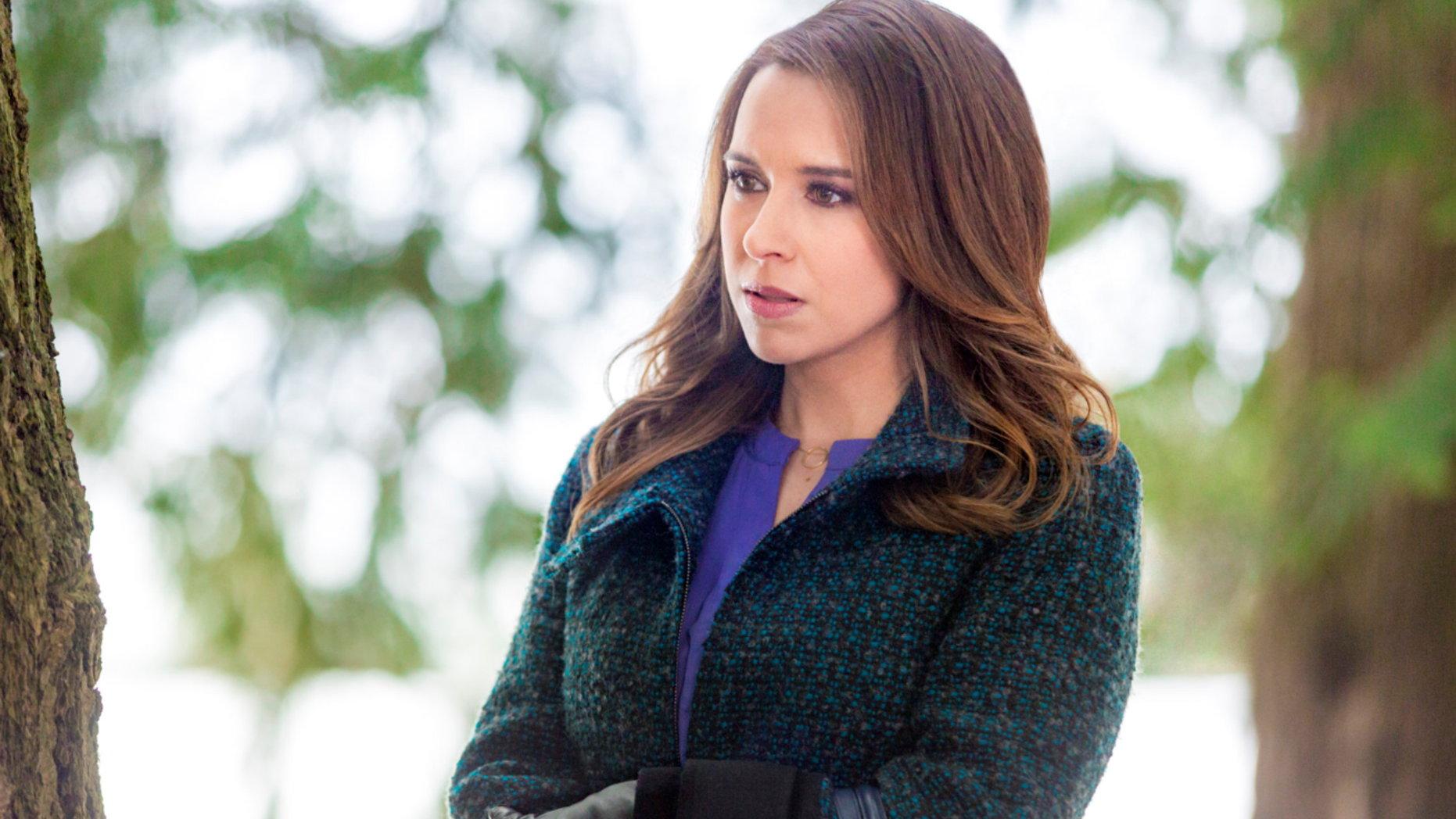 Lindsay Lohan has been eager to reprise her role as Cady Heron from the 2004 cult classic "Mean Girls." Rachel McAdams has also been open to a reunion. And now Lacey Chabert is revealing she's game to becoming the heiress of Toaster Strudel again.
"I honestly have no idea if it'll happen," the 34-year-old actress told Fox News of a potential "Mean Girls 2." "I don't have any information. Everyone always asks me that. But, I would love for a 'Mean Girls 2' to happen. I think it would be a really fun movie to revisit those characters and see where they're at today. I feel like my character would have lots of babies and have an heir to the Toaster Strudel empire. I'm open to it. I think it would be really fun."
Another person the star wouldn't mind working with again is Mariah Carey. In 2015, the 46-year-old singer stirred headlines when she appeared in and directed a Christmas movie starring Chabert called "A Christmas Melody." Despite rumors indicating Carey was a diva on set, Chabert claimed it was actually a thrilling experience.
"Absolutely," said Chabert on whether she would be open to another collaboration with Carey. "I loved working with Mariah. I loved getting to know her as a person and I've been a fan of hers forever, so getting to know her was really exciting. We had a great time together. I would absolutely consider it."
While Chabert didn't say if she still stays in touch with Carey, she did reveal that since welcoming her first child with husband Dave Nehdar in September 2016, she's been especially connected with her "Party of Five" family — the '90s teen drama where she first found fame as a child star.
"Neve Campbell, Scott Wolf and Paula Devicqu — we all keep in close touch," confirmed Chabert. "Especially now that I have the baby, I want to share her with my extended family. And I do consider them part of my extended family. You can't work with a group of people for that long and not feel incredibly connected to them."
But Chabert hasn't let her new role as mom slow her down. She's gearing up to premiere a new Hallmark movie for spring, titled "Moonlight in Vermont" and insisted that so far, she's been getting positive feedback from fans on her upcoming project.
"I can't tell you how many people on social media, and in real life, stop me to say, 'Hey, I really appreciate the work you do with Hallmark…it allowed me to sit down with my family and have two hours of entertainment that was clean and uplifting,'" she explained. "I'm proud to be a part of that, especially in these stressful times that we're living in. I just feel lucky to be a part of something that is so positive."
Chabert revealed that she went on set when her daughter, Julia Mimi Bella, and made sure to have her on location while filming whenever possible.
"It felt really nice to go back to work and have that part of myself back, but also still be a mom," she said. "Obviously she always comes first. She always will. But to be able to go back to work and be creatively fulfilled was wonderful. But it is hard to do it all at the same time. It's definitely a juggling act that I'm still trying to figure out. To sit here and say, 'I figured it out' would be a lie and a disservice to other mothers out there."
She also added that as a new mom, she's still learning how to balance both her new roles, all while making sure she can create films that she can look back on with her daughter someday.
"Every day is a challenge," she said. "I'm also still nursing her, so trying to work with that schedule hasn't been easy. It is a lot and it's all new to me. And going back to work when she was 4 months old was a big decision because when you're in every scene of a movie, the hours are very demanding. But I'm very, very lucky that I was able to have her with me on set most days. I want to do things that she can watch later and I can be proud of to show her."
"Moonlight in Vermont" premieres Saturday, April 8 at The Hallmark Channel.