Kylie Jenner is 'comfortable' not living with boyfriend Travis Scott despite sharing 5-month-old daughter, sources say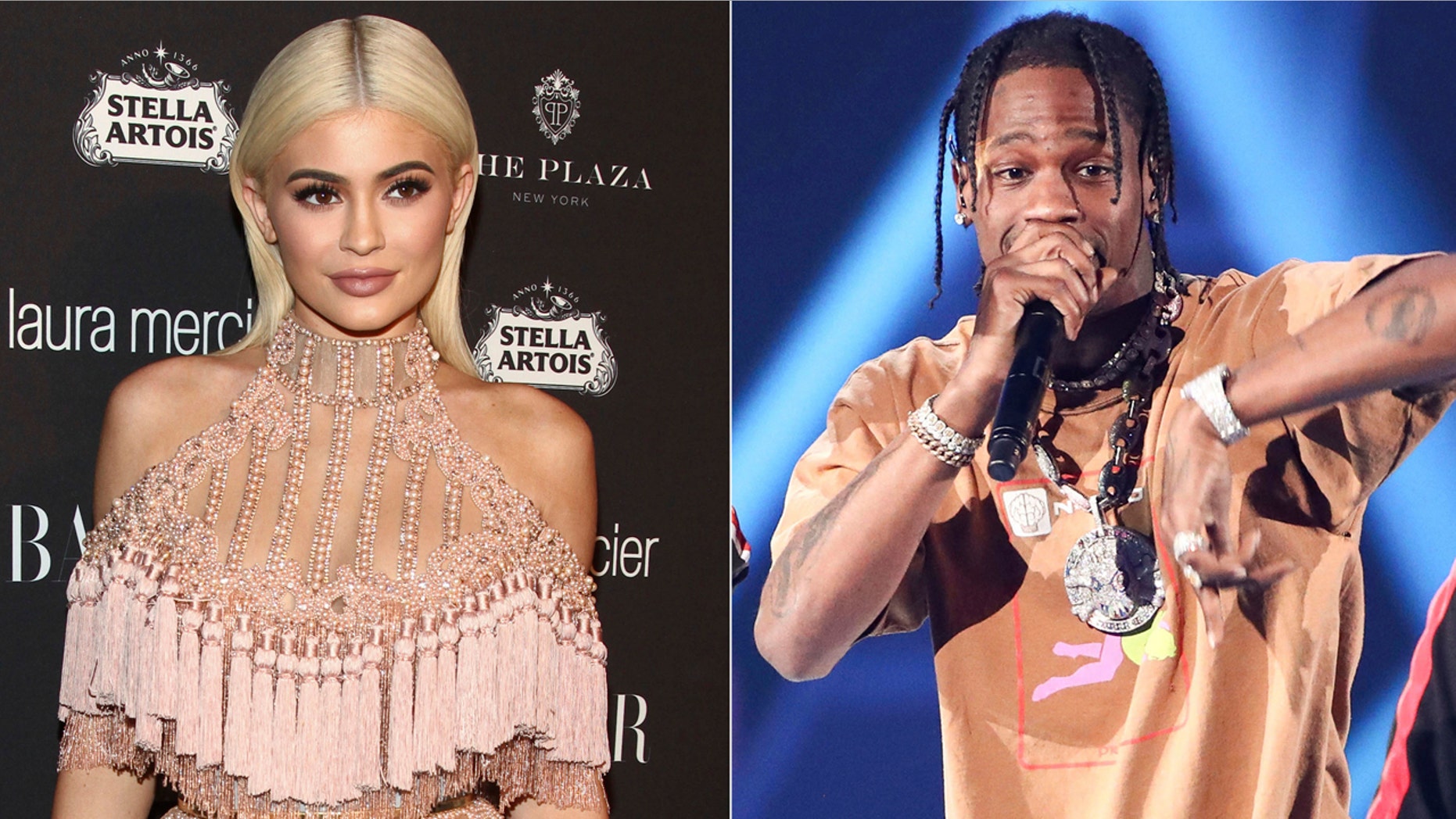 Kylie Jenner and boyfriend Travis Scott may share 5-month-old daughter Stormi, but the famous couple still don't live together.
On Wednesday, the "Keeping Up with the Kardashians" star revealed during a makeup tutorial that she lives with best friend Jordyn Woods and not Scott.
"I test out most of my stuff on Jordyn because we live together, So I'm like, 'Jordyn, I need you.' Everyone that comes in my house has red-tinted arms from swatches and shadows," Jenner said in a YouTube video for Vogue.
Although this type of living arrangement may spell trouble for other couples who share a child, sources close to the couple told Fox News that nothing is amiss and any concern is overblown.
In fact, the source was adamant that the separation has nothing to do with their relationship at all.
"Both Kylie and Travis are very comfortable with their arrangement and they didn't want to disrupt that easy dynamic they share in their relationship," a source close to the 20-year-old makeup mogul said.
"They've been figuring out their own parenting styles, and that is what they're enjoying the most in addition to seeing Stormi grow every day."
Even though Jenner and the "Butterfly Effect" hit-maker aren't living together, Scott, 26, does more than his fair share as a father, making sure he spends ample time with their daughter.
"Kylie is very nurturing and caring as is Travis, and he loves to sing Stormi to sleep with his melodies," the source added. "Stormi often hears much of his new music before anyone else does because she responds so well to it."
Much of the music Scott produces is done in his home near Jenner's and a source close to the hip-hop artist told Fox News that he intends on keeping the home, whether or not he moves in with the reality star.
"Travis is definitely considering keeping his home even though he and Kylie aren't living together right now," the source said. "He draws a lot of inspiration from the eclectic décor of his home and he uses it to connect with a lot of his friends and artists who come through just to vibe in his home studio."
"His entire house creates a sensation that you can't duplicate anywhere else," adds the source. "That's the way Travis has set it up, and it's a legendary feeling."