Kim and Kanye flash their cleavage and get booed in Paris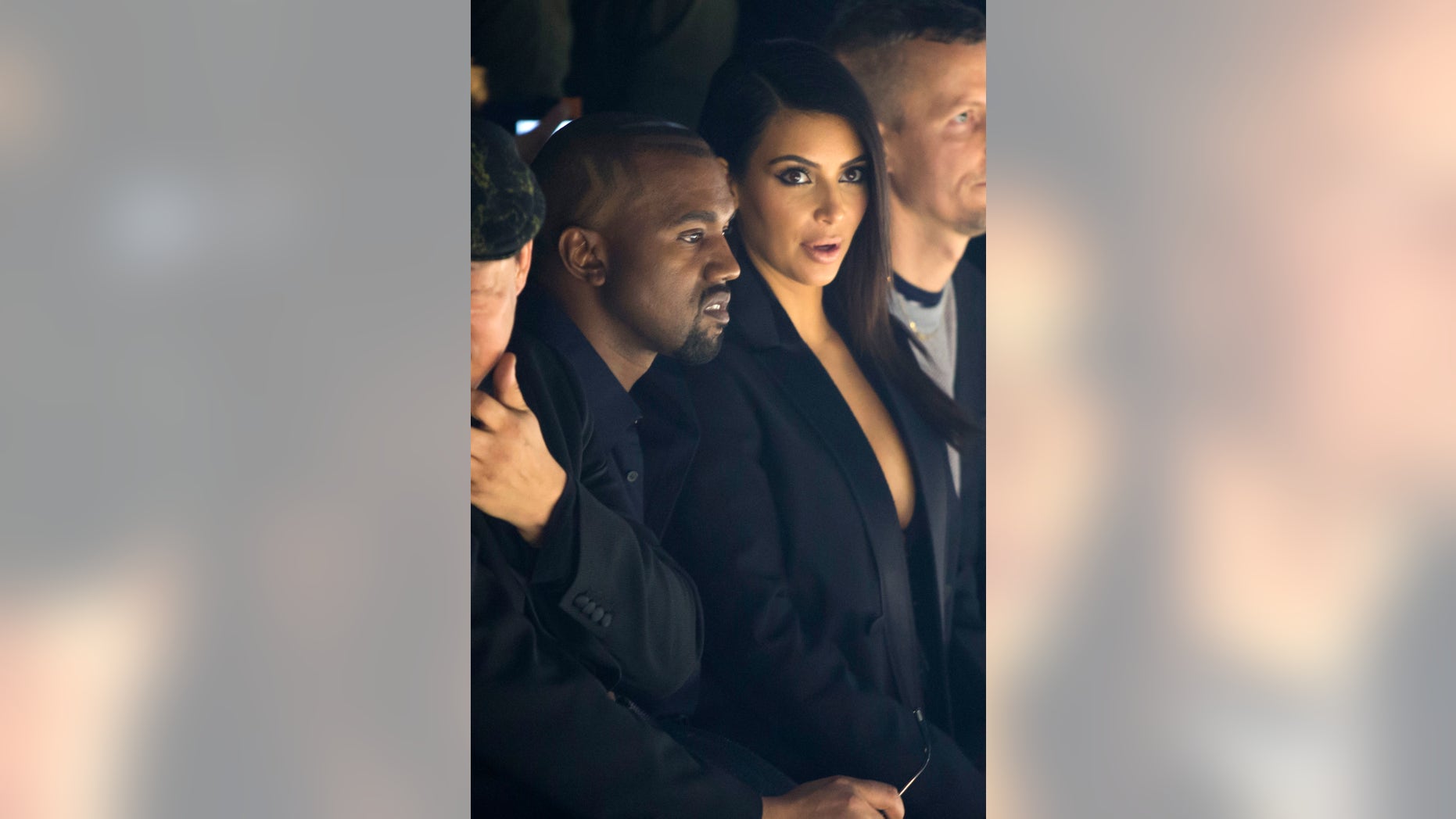 Kim Kardashian and Kanye West have worn out their welcome with so many at Paris fashion week, they've been branded by industry insiders tired of their antics as "fashion flu" reports The New York Post.
The rapper and his reality-star wife have grabbed headlines in the City of Light this week by bringing their 1-year-old child North to a Balenciaga show, holding up Lanvin's show for 40 minutes, getting punked by a Ukrainian prankster outside Balmain's show, and even revealing their collective cleavage.
"People are so mad about Kimye being here," sniffed a fashion insider, adding that Paris regulars are "fatigued with the whole family." (Kim's sister Kendall Jenner walked in Balmain's Paris show, and momager Kris is also in town.)
Another insider was overheard on Thursday in Paris complaining that the ubiquitous Kim and Kanye have been a fashion headache. A pro shot back, "No, you mean a fashion [chronic fatigue]."
A source explained the frustration: "They hold up shows and they draw paparazzi wherever they go. They're seen here as the ultimate try-hards. It was funny when they were a novelty."
The pair showed up late to Lanvin's show and were booed by photographers. Kim wore a skirt that was so short she was forced to use her hand to cover her crotch in the front row while Kanye were a low-cut top that revealed his "moobs." However their daughter North has won hearts and has been dubbed "Lil' Kimye" on the fashion circuit.