Kevin Spacey dishes out 'House of Cards' political advice to Obama's senior adviser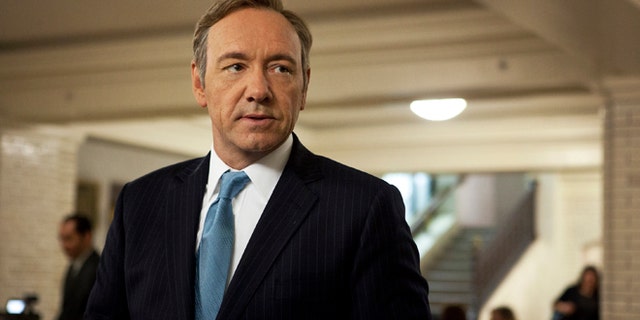 President Obama's senior adviser Valerie Jarrett got some pointers from everyone's favorite fictional president, Kevin Spacey, a k a "House of Cards" antihero Frank Underwood, the New York Post reports.

During a private dinner at Las Vegas' Bellagio during the SALT conference, hosted by event founder Anthony Scaramucci, the talk turned to immigration, tax reform and income inequality.

A witness told The Post, "Guests were having fun with Spacey, joking that we could use his [Machiavellian] Underwood approach to shape up members of Congress."

Guests included Gen. David Petraeus, hedge funder David Tepper, Omega's Leon Cooperman, Morgan Stanley's Greg Fleming, 32 Advisors founder Robert Wolf, CNBC president Mark Hoffman and Georgette Mosbacher.