Kendra Wilkinson reportedly plans to divorce Hank Baskett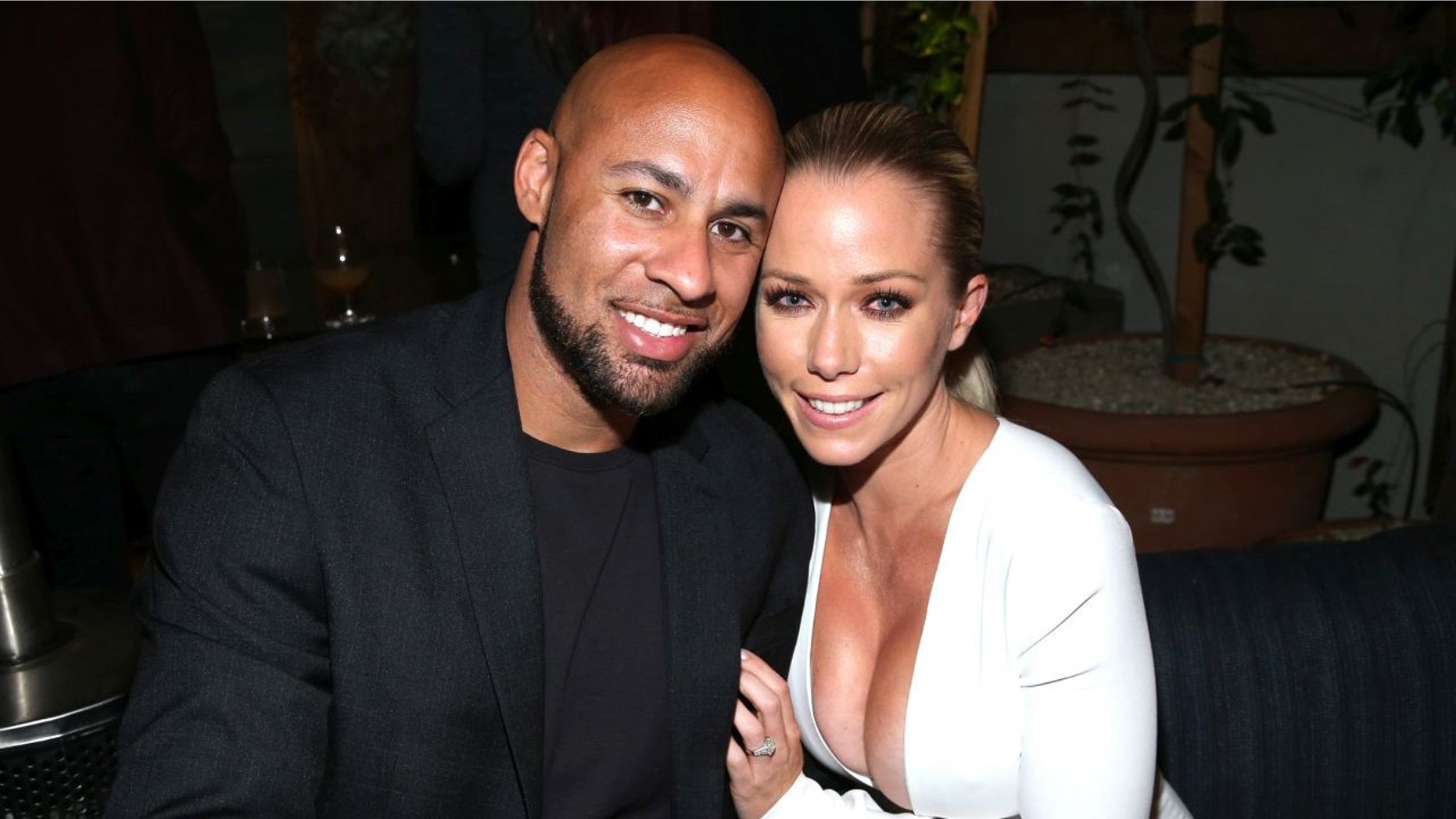 Looks like Kendra Wilkinson and Hank Baskett are going their separate ways.
Multiple sources tell ET that the 32-year-old model plans to divorce her husband of nearly nine years.
"She's very sad," one source says. "She still loves him and has always been very supportive of him."
According to the same source, Wilkinson and the former NFL pro, who was a wide receiver for the Minnesota Vikings, Philadelphia Eagles and Indianapolis Colts, have been trying to make things work for a while now.
Kendra Wilkinson and Hank Baskett Enjoy Family Outing After Admitting to Marriage Issues
"Kendra and Hank went to therapy after Hank's [alleged cheating] scandal to try and work on their marriage, but in the end, his scandal always hung over them like a cloud," the source adds. "Hank has never quite recovered from losing his football career. He never really found himself after that."
ET has reached out to reps for Wilkinson and Baskett for comment.
Late last month, Wilkinson confessed via Instagram that she and Baskett were having marital troubles.
Kendra Wilkinson Opens Up About Her Marital Problems With Hank Bassett: 'We Are Having Issues'
"Yes we are having issues," she admitted in a lengthy post aimed to debunk rumors about their marriage. "My job is reality TV and I love my job [but] unfortunately these issues at home are affecting my decisions cuz the last thing I want to do is hurt Hank."
Wilkinson and Baskett tied the knot in 2009 and have two children, an 8-year-old son, Hank IV, and a 3-year-old daughter, Alijah. The couple has struggled through a number of high-profile scandals over the course of their marriage, including an alleged cheating scandal in 2014 between Baskett and YouTube model Ava Sabrina London.
Kendra Wilkinson Shares Sweet Anniversary Message for Hank Baskett: 'My Heart Is Only Yours Forever'
"I don't say the word 'cheat,'" Wilkinson said at the time about her husband's reported affair. "I can say he was not loyal to me. I don't care about the act. I care about how he reacted to it and how I was told by the media what happened. That scarred me."