Kellie Pickler and husband to star in new reality show on CMT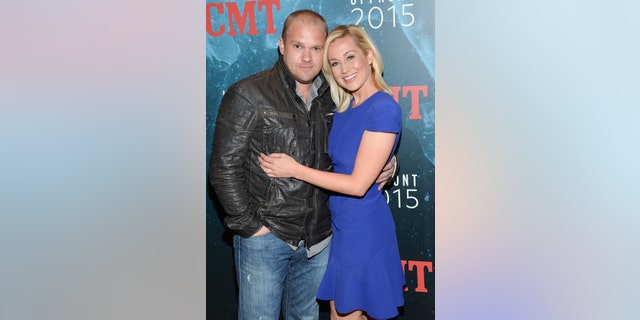 NEWYou can now listen to Fox News articles!
NEW YORK – Kellie Pickler is returning to her reality television show roots.
The "American Idol" contestant turned country star has landed her own reality show set to debut in the fall of 2015 on CMT.
The "Dancing with the Stars" champion and her husband Kyle Jacobs proudly announced their new show, tentatively titled "I Love Kellie Pickler" at the The Times Center in New York City on Thursday.
Pickler described the show as a "Southern 'I Love Lucy'" and explained the program would focus on her personal life, not her music career.
In a clip from the show. Pickler expressed her desire for an iPhone robot like Siri with Southern charm and fans will get to see how the "Red High Heels" singer makes her marriage work with her husband.
"[Pickler] has always been the object of our desire for a show," CMT president Brian Philips said at the event.
WATCH: Kellie Pickler gets animated