Katy Perry shows off her Jesus tattoo on Easter as battle with nun rages on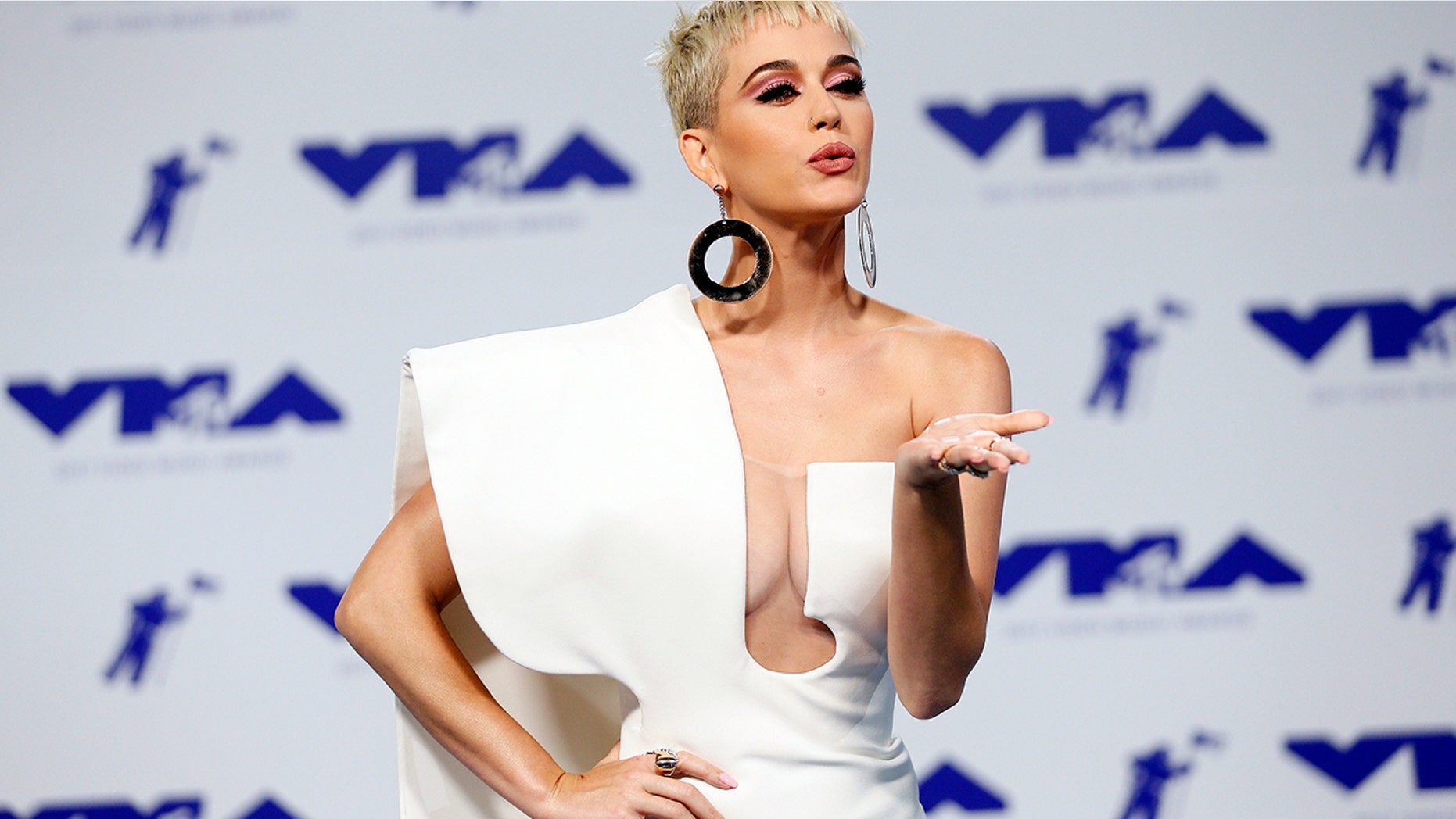 Katy Perry celebrated Easter by showing off her tattoo of Jesus' name and sharing a message about "God's Divinity." The post comes as she is currently in the middle of a heated legal battle with a nun.
On Sunday, she shared a close up photo of her tattoo with a rainbow overlay. The caption read: "my brokenness + God's Divinity = my wholeness."
According to PopStarts, Perry, the daughter of Evangelical pastors, got the tattoo when she was 18. But religious roots have not seemed to impact her attitude toward her contentious court battle with a group of nuns over their convent.
Last month, Sister Catherine Rose Holzman, one of the nuns who was involved in the 8-acre convent lawsuit filed by Perry, died after collapsing in court.
A few days later, Sister Rita Callanan, the other nun involved in the lawsuit, made headlines with her claims she was so broke from the legal battle she is worried she will go hungry.
The controversial estate case dates back to 2015 when Perry sought to purchase the property from Holzman and Callanan for $14.5 million in the Los Feliz neighborhood of Los Angeles. The property included a Roman-villa style building with an attached convent that had closed in 2011, Variety reported.
But the "Chained to the Rhythm" singer wasn't the only person interested in the unique, hill-top property.
Businesswoman Dana Hollister, who was known for purchasing property in the Silver Lake area next door since the 1990s, allegedly interfered with the transaction by attempting to preemptively purchase the house from two nuns.
Perry and the Archdiocese of Los Angeles fought back and sued Hollister for interfering with the property deal. A jury later found Hollister guilty of interference and she was ordered to pay a total of $3.47 million to the archdiocese and $1.57 million to Perry as compensation for the subsequent court fees.
The nuns who once lived on the convent reportedly opposed selling to Perry and tried instead to sell to Hollister. But a judge nullified the sale earlier this year and ruled that the archdiocese had the right to sell the property, not the nuns, Variety reported.
The Sisters of the Most Holy and Immaculate Heart of the Blessed Virgin Mary have owned the property for more than 40 years, but they haven't lived in the convent for several years.
Shortly before her death, Holzman spoke out and asked Perry to drop the legal back-and-forth.
She said, "…To Katy Perry, please stop. It's not doing anyone any good except hurting a lot of people."
Fox News' Morgan M. Evans and The Associated Press contributed to this report.