Katy Perry Dropped From 'Sesame Street' After Racy Outfit Sparks Outcry From Parents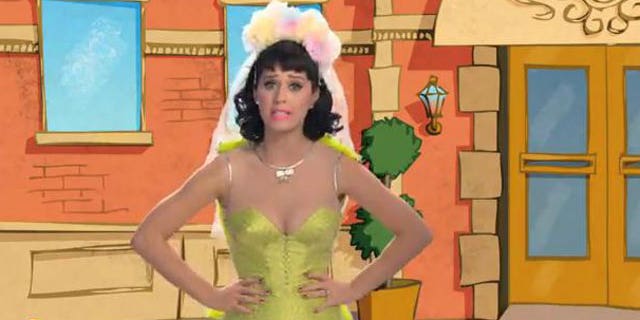 Katy Perry's cleavage cost her a spot with Elmo on "Sesame Street."
The children's program pulled a taped segment featuring the "California Gurls" singer and Elmo after it was aired on YouTube. Scores of concerned parents expressed concern at the pop star's risque outfit, which was a tight bustier, as she sang a version of her song "Hot & Cold."
Sesame Street said in a statement Thursday that in light of the "feedback we've received," they won't include it on the show. While the show said it would still be available on YouTube, it had been removed by the official Sesame Street YouTube channel. Perry's rep did not return a message seeking comment Thursday morning.
Perry, who is engaged to shock-comedian Russell Brand, is known for her risque videos and outfits. After rising to fame for her hit "I Kissed a Girl," Perry's latest album, "Teenage Dream," features her posing naked on a cloud.
The Associated Press contributed to this report