Kate Hudson's Sparkly Jumpsuit, Carly Simon's Big Reveal, and Much, Much More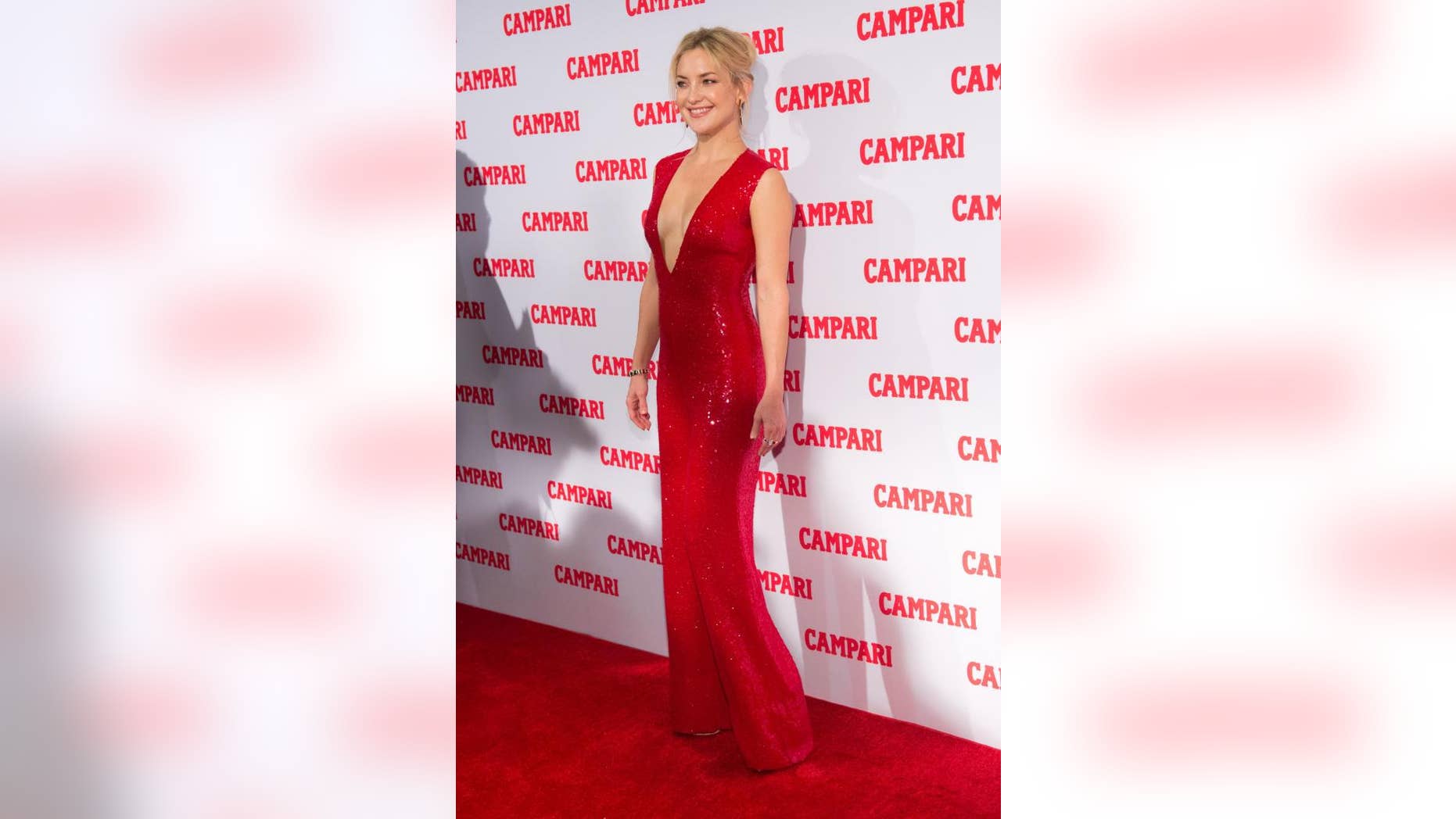 Here's what everybody's talking about:
• Kate Hudson arrived in a plunging red jumpsuit (above) for an NYC event celebrating the 2016 Campari Calendar, in which she'll also be appearing. And if Kate's daring ensemble is any indication, this year's Campari Calendar should be our favorite standard-12-month-liqueur-sponsored-celebrity-endorsed calendar of the year. Like, out of all of them, even.
• Speaking of daring, there's probably nobody more daring than Sports Illustrated swimsuit model Kate Bock. Watch the video below to hear about the dangerous and gutsy things she's had to do for her shoots. (And yes, we've included a look at some of her sexiest pics from said shoots. We're not monsters or anything.)
• "You're So Vain" singer Carly Simon confirmed to People magazine that her mysterious 1972 song is, in fact, about actor Warren Beatty — but only the second verse. This means there's still another jerk out there, completely oblivious to the fact that he walks into parties as if they were yachts. The nerve… 
• The other day on Instagram, Ireland Baldwin shared a leggy selfie wearing only a t-shirt with the logo of her favorite baseball team, the Waffles (below). On a related note, our sympathies go out to Washington Waffles fans everywhere, as they're likely still reeling from the team's devastating loss to the Pittsburgh Pancakes.
• Olympic swimmer Michael Phelps announced (via Instagram) that he's expecting a child with fiancee Nicole Johnson. Furthermore, Phelps says that he and Johnson already know the sex of the child (a boy), although it's not clear if they learned this from a doctor or if they're just guessing based on the strength of its flippers.
• Universal Pictures has debuted the first trailer for "The Huntsman: Winter's War," their sequel to 2012's "Snow White and the Huntsman" (below). But rather than explaining why Snow White is noticeably absent, the filmmmakers seem to have concerned themselves with a much more important question: "What if Thor lived in medieval times? And used a hatchet instead of a hammer?" So here's that:
• E!'s long-running clip series "The Soup," which has been hosted by Joel McHale for the past 12 seasons, will be coming to an end in December after 22 years on the air. The network's VP of programming didn't specify why, so we can only assume E! could no longer afford to meet the Mankini guy's enormous salary demands.
• A producer for "The Big Bang Theory" has revealed that Sheldon and Amy, its two virginal characters, will finally consummate their relationship after dating for six seasons. It still remains to be seen how the two will inevitably ruin and/or devalue the act through scientific dissection or frank discussions of human bodily functions.
• And finally, Taylor Swift has reportedly teamed up with Scholastic to donate 25,000 books to needy schools within the New York City school system. So if you're a sixth-grader in New York, and you were hoping there wouldn't be enough copies of "The Secret Garden" to go around for next year's summer reading list, we have some bad news.