Kanye West premieres bizarre music video for 'Fade' at VMAs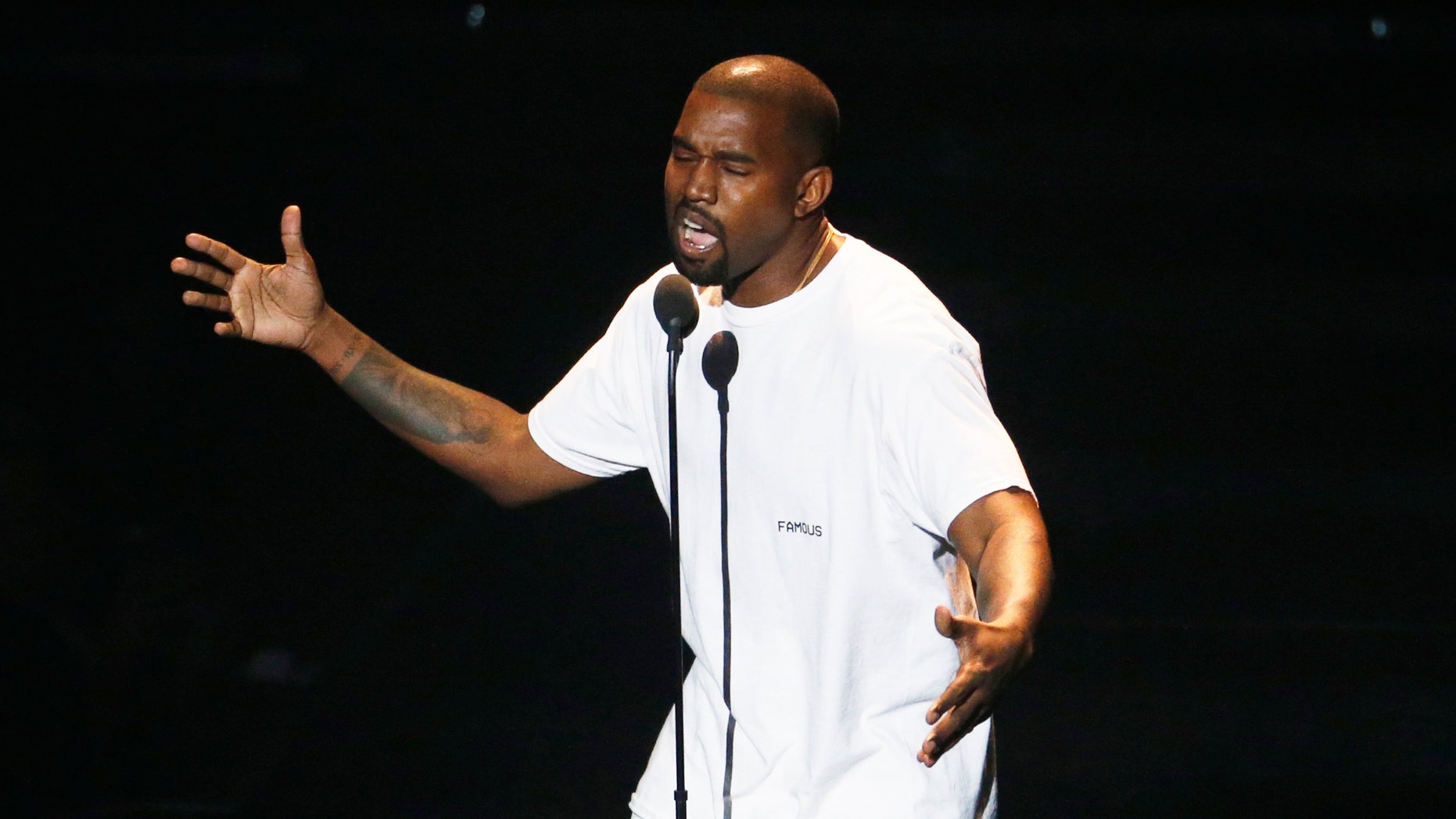 NEW YORK – Kanye West premiered his "Flashdance" inspired "Fade" music video last night at the MTV Video Music Awards, but in typical Yeezy fashion, he took time to talk about himself before doing anything else.
"I came here to present my new video, but before I do that, Imma talk," he announced as the audience was chanting Yeezy.
In his speech, the 39-year-old rapper compared himself to Steve Jobs and Walt Disney.
"They tell me, 'Don't compare yourself to Steve Jobs. Don't compare yourself to Walt Disney!' They tell me, 'Don't compare yourself to these people.'…My role models are artist merchants! There are less than 10 that I can name from history: Truman, Ford Hughes, Disney, Jobs, West."
The music video featured Teyana Taylor, who danced barely clothed dancing in an empty gym before hopping into the shower with a naked man. The video ended on a bizarre note showing Taylor with a lion's face naked on the man with the gym full of sheep.
After the premiere of "Fade," many social media users seemed puzzled.
Others questioned West's motives on stage.
This performance by West was calmer than several of his other past VMA performances. In 2009, he stormed the stage during Taylor Swift's acceptance speech for Best Female Video, and told the crowd that Beyonce deserved to win.
Throughout his performance, his wife Kim Kardashian stood and smiled and cheered on her husband the entire time.