Justin Bieber Reportedly Trying To Get Selena Gomez Back -- Looks To Be Working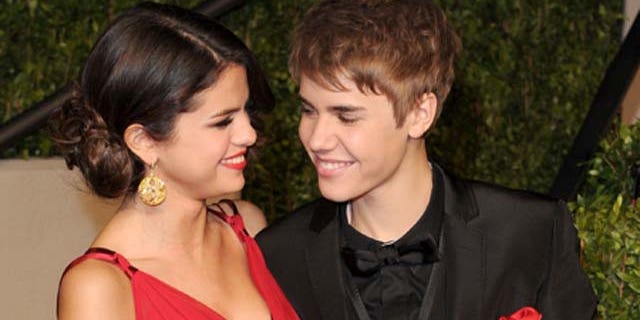 Selena Gomez and Justin Bieber have been broken up for some time, but it seems she may have stopped giving him the cold shoulder, according to published reports.
HollywoodLife.com reported that Bieber has been relentlessly pursuing the 21-year-old former Disney star and that she has "broken down and let him back in."
A source – whom the website says is a friend of Selena's – told HollywoodLife.com that she has stopped freezing him out and they are talking again.
"Justin is going hard to get her back," the source told the website. "They weren't talking but he wore her down again and she's taking his calls again. She wants to keep it strictly friends, but it's a slippery slope on that because they have such intense chemistry, she's just built up walls to protect herself."
Gomez and Bieber called it quits in November 2012 although they've been spotted together after a handful of times.
The source continued: "Justin has major game, he's good at saying the right things. And he's looking hot! I'd say there's a good chance they'll go for another round. Of course, all her friends are hoping she'll stay strong and keep him in the friend zone."
The 19-year-old Canadian singer is on a huge campaign to get her back – even using his new single "Heartbreaker" in an attempt to break her walls down.
After releasing the new single, Bieber took to Twitter to say the song is for people going through heartbreak, like he was when it was being written.
According to HollywoodLife.com, Bieber reportedly sent his ex a demo for the single a few months ago. Earlier this month, he uploaded a video to Instagram of himself singing a handful of lyrics of the hit song.
He sang lyrics, "You say that you don't wanna talk but it's cool, been thinkin' about you all day long, hopin you'll pick up your phone. And I know that I don't wanna lose your love."
Follow us on twitter.com/foxnewslatino
Like us at facebook.com/foxnewslatino