Judge throws out battery claim in 'Desperate Housewives' wrongful termination suit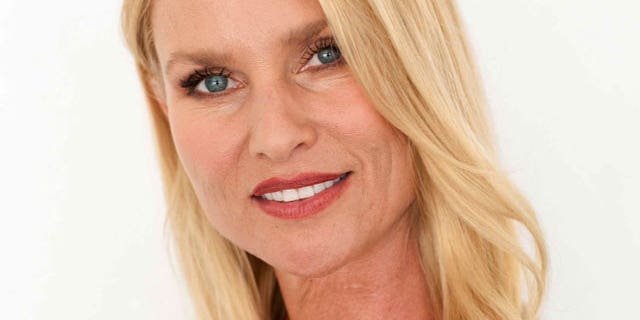 A judge on Tuesday pared down Nicollette Sheridan's wrongful termination case by ruling that jurors won't consider a battery claim against the creator of TV's "Desperate Housewives."
The verdict will now focus solely on whether jurors believe Sheridan was fired from the show because she complained about an on-set dispute with series creator Marc Cherry.
Defense attorney Adam Levin said he was pleased with the decision by the judge.
Sheridan's attorney Mark Baute said it will simplify deliberations while allowing his client to recoup punitive damages if she wins.
Testimony in the case ended Tuesday after nine days. The jury was getting instructions before closing arguments began.
Earlier in the day, jurors heard a set worker describe an email he believed called for the destruction of files related to the firing of the actress.
Construction coordinator Michael Reinhart took the witness stand over the objections of an attorney for Cherry and ABC, who suggested Reinhart might have been confused and misread the message.
Reinhart said he immediately deleted the message and believed it had been mistakenly sent to him after Sheridan filed the lawsuit in 2010.
He recalled that it contained the words "delete" "hard drive" and "Nicollette Sheridan," but he could remember few other details. He said it made him uncomfortable and he tried to forget it but couldn't.
He said he called Sheridan's attorney Mark Baute on Sunday because he wanted both sides to have all the information.
"It started gnawing at me," Reinhart said. "I began to lose sleep over it."
Baute has accused Cherry and ABC officials of engaging in a conspiracy to make it appear the decision to fire Sheridan had been made months before the dispute between the actress and Cherry in September 2008.
Two attorneys for ABC testified about efforts they made to retain documents and said they never ordered any destruction of evidence in the case.
Sheridan claims Cherry struck her hard on her left temple during the argument, but the veteran TV writer maintains he tapped her to give her artistic direction.
Superior Court Judge Elizabeth Allen White denied a request by Levin to delay the case for a forensic examination of Reinhart's hard drive.
Levin also said Baute apparently promised to find Reinhart work if he was fired for testifying in the case. Reinhart said he felt he was performing "professional suicide" by coming forward.
Reinhart's phone call Sunday created the latest twist in Sheridan's trial.
He told jurors that immediately after talking to Baute, he left his home so he couldn't be served with a subpoena then took his work computer out of his office. He brought the machine in his truck and White ordered him to turn it over to ABC attorneys for an examination.
Reinhart has worked on the series for all of its eight seasons.
Jurors have heard conflicting testimony throughout the case. A writer and co-executive producer said the decision to kill off Sheridan's role wasn't made until late 2008 -- after a human resources investigation cleared Cherry of wrongdoing for the dispute.
Numerous other witnesses, however, have said Cherry received permission to kill the Edie Britt character in May 2008, and it was a key mystery story line discussed throughout preparations for the show's fifth season.