Jonas Brothers confirm their breakup: 'It was a unanimous decision'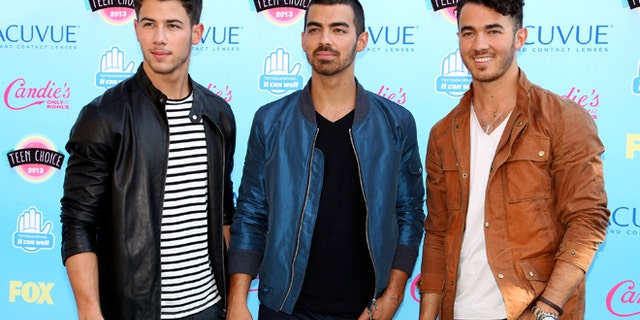 Another boy band is going bye bye bye.
The Jonas Brothers are no more, the trio confirmed to People, speaking for the first time about their rumored breakup.
"It's over for now," Kevin Jonas told People.
The news comes as no surprise. The Jo Bros recently canceled their tour, citing a "deep rift within the band."
But—as with any dramatic boy band breakup— there's always a chance they will reunite.
"It's really hard to say 'forever,' " Nick Jonas said.
Nick, who has a blues band on the side, said he was the one who pushed the band to discuss their musical differences.
"I was feeling kind of trapped," he said. "I needed to share my heart with my brothers."
Still, the band was all on the same page when it came to their split, Joe Jonas explained.
"It was a unanimous decision," Joe said.
The Jonas Brothers first hit the music scene in 2005 and gained fame through the Disney Channel for their appearances in films such as "Camp Rock."