John Oates, of Hall & Oates, recalls wild moments on tour and explains why they aren't working on a new album
John Oates and Daryl Hall became a household name in the early 1970s and nearly four decades after their rise to fame, the duo is still rocking out to their greatest hits and is back on tour.
Even though times have changed, for Oates, the unpredictable experience of touring has, for the most part, remained the same. The iconic artist opened up to Fox News about some of his wildest moments on the road, social media's new influence on the industry and why he "highly doubts" Hall & Oates will drop a new album.
"Being on tour is crazy in itself," Oates said as he tried trying to recall some of his more bizarre experiences. "There's been so many. I don't even know where to begin. We got caught in a tornado in Memphis once and the stage started falling down and we had to run off the stage and kind of escape out of a park."
He then shared a terrifying off-stage moment that stuck with him.
"We got robbed at gunpoint in Australia back in the early days. That's just the tip of the iceberg."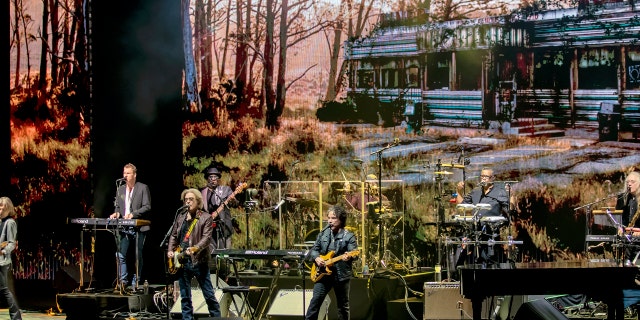 The rock 'n' roll veteran said touring is a way of life for him and Hall.
"We've never really stop touring," he said. "We've been on tour essentially since 1972. We took a few years off in the early 90's, but even then we played shows. So, it's just something we do – it's a lifestyle."
And despite being in the music game for more than 30 years, the 70-year-old said when it comes touring, not much has changed – aside from technology.
"In some ways, it's very much the same and in some ways, it's different because technology has changed and traveling has become more problematic and more of a hassle. It's just boring really," he joked. "The two hours on stage is what makes it all worth it."
With new technology came the birth of social media, a now dominate force for music promotion. And while Oates said he and Hall jumped on the social media bandwagon to keep up with the times, he admitted that he doesn't exactly care for the current obsession.
"I think everyone deals with social media now. It's a fact of life. I personally don't care about it," he explained. "I'm not wrapped up in having people know every little minutia of my life. To me that's silly. What matters to me is getting things [out] about the band and what we are doing, but in terms of sharing intimate moments of my life and every little thing, that's not important to me."
And when it comes to celebrities using their social platforms to share political views, the rocker said he doesn't think fans should be looking to the stars to help them craft their own views.
"I believe everyone should think for themselves and be knowledgeable about issues in the world and form your own opinions and stick to it," he said.
Oates added: "If someone popular or someone that people are paying attention to wants to share their thoughts with fans and with people – that's their prerogative. If you're following some celebrity just because they believe in a certain issue or a certain person and you're going to do that too just because they do it, I think that is kind of stupid."
Since going back on tour and sharing the stage with bands such as Tears for Fears, and currently, Pat Monahan and his band Train, Hall & Oates have gained a new wave of fans.
Though the classic band focuses on their best-known hits during shows, during their arena tour with Train, the duo performed a brand new single featuring Pat Monahan titled, "Philly Forget Me Not."
"I love those guys," Oates said of Train. "I think they're a great band, great guys, we just thought it would be cool to work with them together on this tour, and it's been great to have something new on the radio and to kind of work together."
When he isn't on the road touring as one half of Hall and & Oates, the "Rich Girl" singer said some of the artists he enjoys working with the most are those in the of blues and bluegrass genre. Prior to meeting Hall, he was primarily a roots musician. Oates, who now lives in Nashville, said he decided to move down south to immerse himself in other kinds of music.
"I played a lot of blues and bluegrass," Oates said. "When I moved to Nashville I realized, it was an entire community of people who were involved in that music so it re-stimulated my earliest influences and made me go back to those days."
Inspired by traditional, 1920s blues and the charm of the southern banks of the Mississippi River, Oates dropped his most recent album, "Arkansas."  In addition to his solo album, the famed artists also wrote a book, titled "Change of Seasons: A Memoir," which hit shelves in 2017.  Oates said the book focused a lot on "the survival of the music business," hit shelves in 2017, the singer informed us that another and another volume is in the works, he revealed.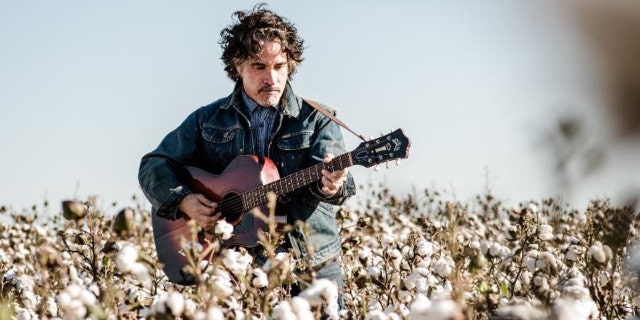 But despite having a solo album out and a new single from Hall & Oates, the singer said not to expect a new album from the famous duo anytime soon.
"I never say never, but I highly doubt it," he said. "I don't think there's any reason for us to make an album. I think today, singles are really the most important thing. Creating a single is a cool idea and we just did that with 'Philly Forget Me Not,' and we might do that again, but there is no reason to make another album."
Oates said while on tour, he enjoys singing the hit songs that have "stood the test of time" with his long-time partner in rock and roll crime.
"As long as people are willing to come out and hear us and see us, I'm sure we will continue to do it until we can't."