Joe Jonas On Ex-Girlfriend Demi Lovato And Miley Cyrus: They Made Me Smoke Pot!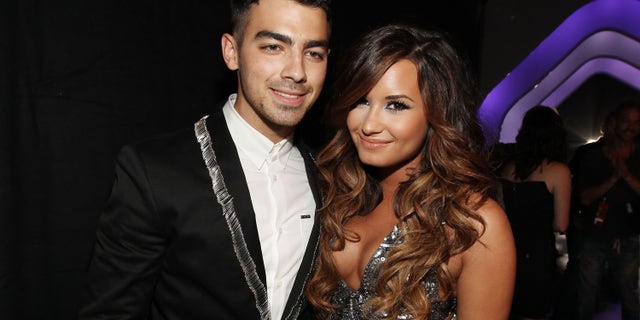 Former boy band singer Joe Jonas is taking a page out of ex-girlfriend Demi Lovato's book and opening up about his past as one third of the famous Jonas Brothers trio and growing up under the Disney umbrella.
The 24-year-old singer penned an essay for the Dec. 9 issue of New York magazine titled "Joe Jonas: My Life As a Jonas Brother," where he opens up about his well-documented relationship with Lovato, his experimentation with drugs and the loss of his virginity.
"Disney is great at creating fame," Jonas wrote. "They've done it with so many pop stars and young actors, from Hilary Duff to the 'High School Musical' crew."
Jonas said his relationship with 21-year-old Lovato meant a lot to the fans because they played a couple on the show – eventually dating for about a month, according to the singer.
"I really got to know her and got to see the ins and outs of what she was struggling with, like drug abuse. I felt like I needed to take care of her, but at the same time I was living a lie, because I wasn't happy but felt like I had to stay in it for her, because she needed help," he said. "I couldn't express any of that, of course, because I had a brand to protect."
"It was an insane situation to be in," he continued. "Things kept building up, and Demi ended up punching a girl in the face on a plane, because she though the girl was blaming her for something. Everybody gasped, and the girl just started bleeding. That's when her team and her family told her, 'You need to go into rehab.'"
In the essay, Jonas also revealed that he "smoked weed" for the first time with Lovato and fellow former Disney star Miley Cyrus. He claims they pressured him into getting high.
"I must have been 17 or 18. They kept saying, 'Try it! 'Try it!' so I gave it a shot, and it was all right," he recalled. "I don't even smoke weed that often anymore."
Jonas, who is now dating Blanda Eggenschwiler, said he's excited to finally be in charge of his own career.
"Now that I'm 24 and have control of my life, I'm going back to the drawing board," he wrote.
Follow us on twitter.com/foxnewslatino
Like us at facebook.com/foxnewslatino