Joe Giudice files appeal to fight impending deportation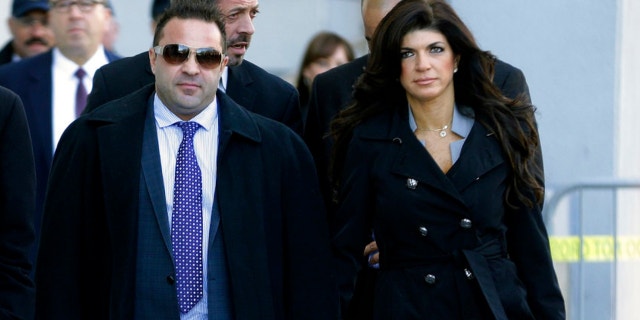 Joe Giudice has filed an appeal to avoid being deported back to his native Italy, his attorney, James Leonard Jr., confirmed Sunday to Page Six.
"The appeal has been filed and we remain optimistic that Joe will soon be home with his family where he belongs. We are extremely grateful for Joe's immigration attorneys Jerry Gonzales and Tom Moseley and are very confident in them," Leonard Jr. said in a statement, adding it could take months for an answer.
Last month, immigration Judge John Ellington ordered Joe, 46, to be deported at the end of his prison term. The father of four is set to be released next March.
Joe is currently serving a 41-month sentence after pleading guilty to fraud in 2014. Wife Teresa also spent 11 months in prison back in 2015.
Following news of Joe's deportation order, Teresa, also 46, posted an emotional note on social media. Daughters Gia, 17, and Milania, 13, penned messages of their own.
"I was home when I heard the news about Joe and listen, it's a very private, personal issue," Joe's sister-in-law, Melissa Gorga, recently told Page Six. "I think that they're dealing with it. It's not over yet so everybody's just praying and hoping that it turns around."
This article originally appeared in Page Six.