Jimmy Fallon's 'Tonight Show' ratings dwindling while Stephen Colbert's 'Late Show' skyrocket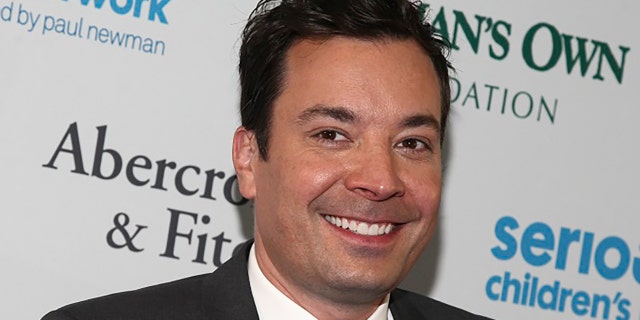 A recent report showed ratings for "The Tonight Show" hosted by Jimmy Fallon have decreased sharply while rival program "The Late Show with Stephen Colbert" continue to climb.
The New York Times reported Colbert has surpassed Fallon's rating earlier this year and "The Tonight Show" host's 18-49 demographic, which Fallon normally dominated, was in jeopardy. "The Late Show" hosted by Jimmy Kimmel was also gaining ratings in its slot.
JIMMY FALLON DEFENDS CHOICE TO NOT JOIN ANTI-TRUMP BANDWAGON
Colbert's show finished 57,000 viewers behind Fallon in the 18-49 demographic, Nielsen data stated. Last year, Colbert finished 364,000 viewers behind Fallon in the same demographic, the report stated.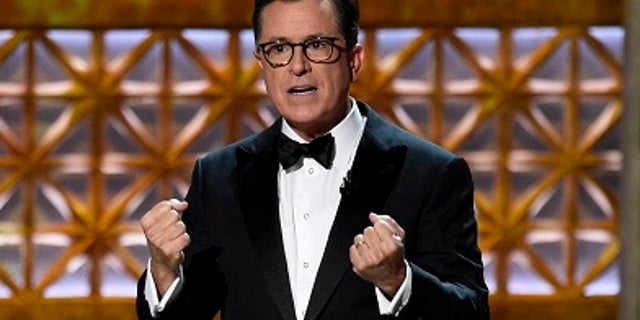 The report stated viewers have dropped for all three programs but Fallon has seen the biggest decline.
Colbert's audience increased 23 percent from a year ago while Fallon's audience has dropped 26 percent since the start of the fall season.
Colbert averaged some 3.7 million viewers a show while Fallon averaged 2.6 million and Kimmel 2.4 million.
JIMMY FALLON PAYS TRIBUTE TO HIS LATE MOTHER ON 'TONIGHT SHOW'
According to the The New York Times, Colbert and Kimmel routinely speak about President Trump and current politics, including healthcare which skyrocketed Kimmel's popularity after he pleaded with Republicans not to undo the Affordable Health Care Act.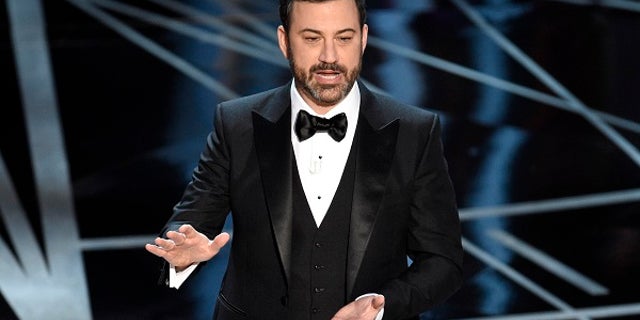 Fallon rarely speaks about politics but sticks to fun games and skits each night with his guests. His light-hearted and quirky interviews made him different from his counterparts who use most of their monologue to discuss Trump and current events.
"It's just not what I do. I think it would be weird for me to start doing it now," Fallon told The Hill about discussing politics. "I don't really even care that much about politics — I gotta be honest. I love pop culture more than I love politics. I'm just not that brain."
"I'll always make jokes about the president," he added. "But with Trump, it's just like every day's a new thing. He gives a lot of material. A lot of stuff is hard to even make a joke about. It's just too serious."
The New York Times pointed out Fallon's show followed "Thursday Night Football" until mid-December which could help his ratings.