Jessica Alba Joins Fashion Week Frenzy In Paris At H&M Event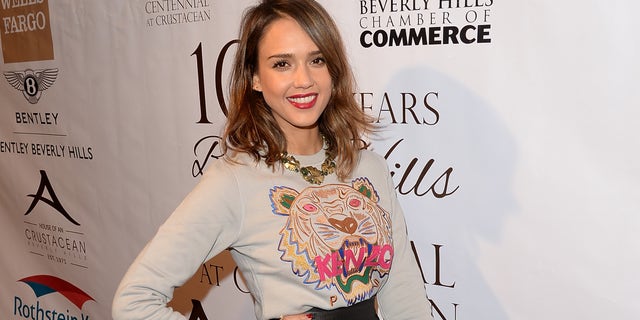 PARIS (AP) – The first full day of Paris' frenzied ready-to-wear shows mixed up iconic fashion veterans like Dries Van Noten with a whole new sort of fashion player: H&M.
It may be a tricky ride ahead for the main street shop, which is now attempting to walk the snooty high fashion runway.
Yet the company, which has still not been allowed on the official Fashion Week calendar, put on a buzzy show-spectacle replete with strobe lights, plasma screens and Jessica Alba which may go some way in shutting up the detractors — at least until next season.
Alba may earn millions every time she does a movie, but it doesn't stop her counting her pennies.
The "Sin City" actress turned up at Wednesday's show in a white H&M lace dress with black tights, hugging model Miranda Kerr for the cameras.
"Yes, I'm wearing H&M. It feels very romantic, sort of gothic. Red lips and black tights throw off the romantic lacing. Mixing high and low that's how I dress," Alba told the Associated Press.
"I love shopping at H&M and I can always find great pieces, if I need a great blazer or a pencil skirt," said the multimillionaire, momentarily forgetting she can afford a stylist.
Based on reporting by the Associated Press.
Follow us on twitter.com/foxnewslatino
Like us at facebook.com/foxnewslatino