Jerry Jones speaks out about racy photos, says they were 'misrepresented'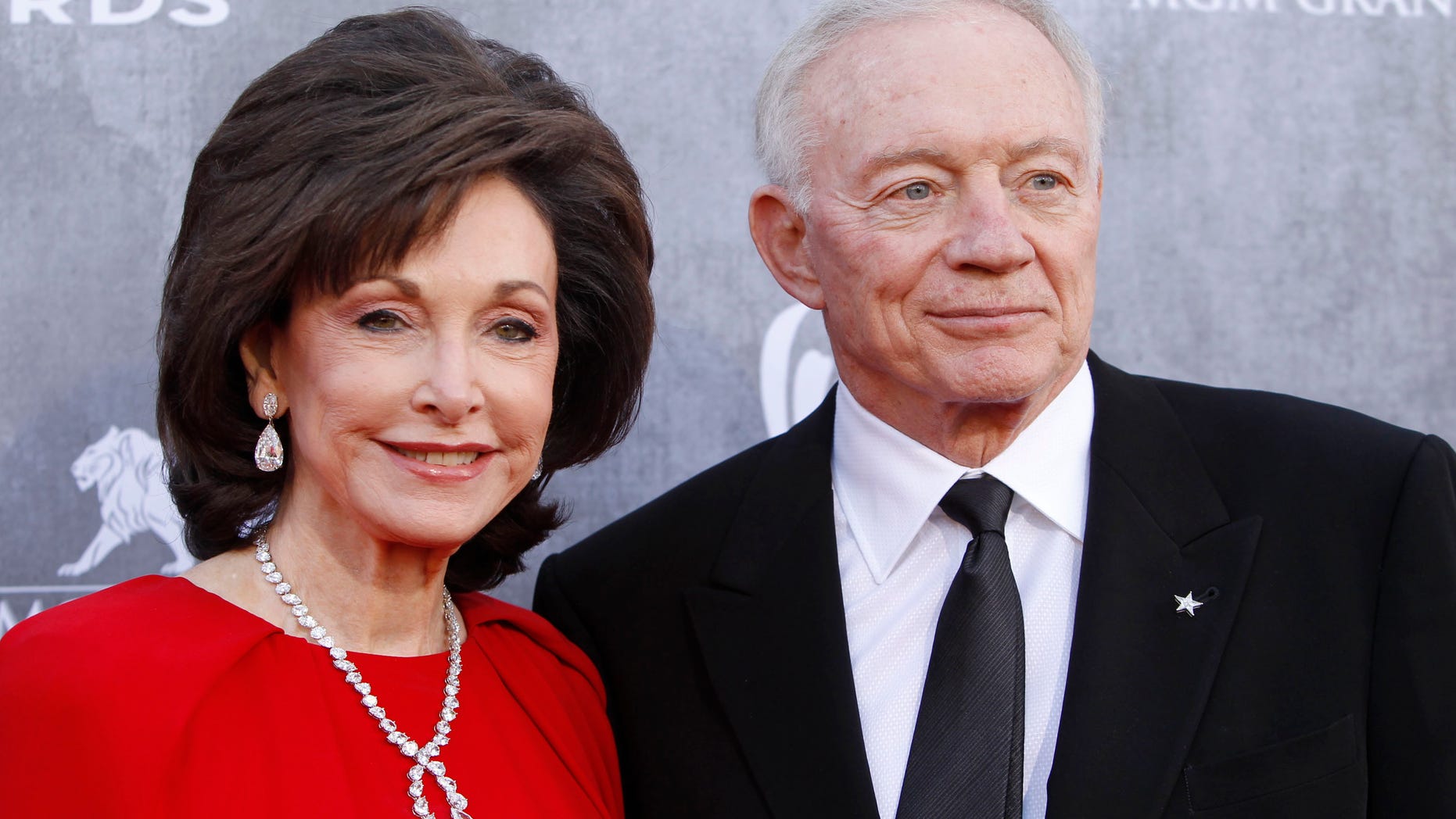 Now this is some lackluster Cowboys defense.
Jerry Jones, in his first comments addressing the photos that surfaced last week depicting the Cowboys owner in a series of raunchy poses with two Texas strippers, as part of a possible extortion plot, only could muster that the snapshots are "misrepresented" before dissembling with a series of no-comments.
"Someone has misrepresented photos taken at a restaurant five years ago for their own purposes," Jones said Sunday night, according to The Dallas Morning News. "I'm just not going to comment on it.''
How one ought to represent pictures of the long-married billionaire cupping the clothed breasts of a blonde stage-named Lindzie or holding the head of another woman near his crotch, he didn't say.
"Again, that's all I'll like to get into," Jones said.