Jennifer Holliday sees inaugural gig as for 'the people,' not Trump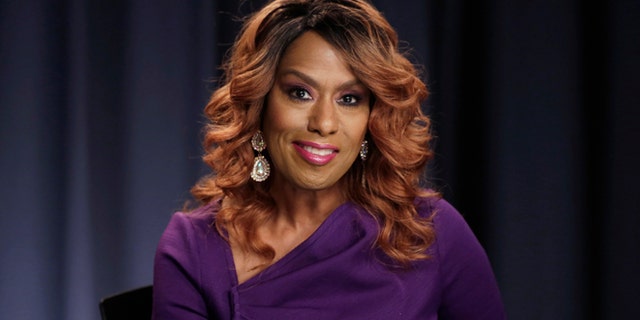 NEWYou can now listen to Fox News articles!
When Jennifer Holliday got invited to sing at next week's inaugural welcome concert, she says she took her cues from the Clintons and the Obamas in agreeing to perform.
Holliday, who backed Hillary Clinton in the election, said she saw the Clintons' decision to attend Donald Trump's inaugural and the Obamas' support for a peaceful transition of power as a signal to "just get this done and then fight vigorously" over policy differences later.
"I didn't see it as singing for Trump; I saw it as singing for the people on the mall," Holliday said in an interview Friday with The Associated Press.
Holliday, best known for her Tony-winning role in "Dreamgirls" on Broadway, faced an immediate and angry backlash to her decision from critics urging a boycott of her music, calling her an "Uncle Tom," saying her career was over and even suggesting she take her own life.
"It just really made my heart drop to my feet," Holliday said. "How could I have this much hate spewing at me, and I haven't even done anything? I guess it's not like those old days when political views were your own and you had freedom of speech. ... We live in a different time now, and a decision to go and do something for America is not so clear-cut anymore."
Holliday will be performing Thursday at the "Make America Great Again! Welcome Celebration" at the Lincoln Memorial. Country star Toby Keith and actor Jon Voight also are in the lineup.
Trump himself also will speak at the concert at the Lincoln Memorial, which organizers said "will serve as a tribute to one of our greatest attributes, the peaceful transition of partisan power."
Several prominent entertainers have declined to perform at Trump inaugural festivities.
Holliday said she has sung for both Republican and Democratic presidents, and speculated that may be why Trump's team reached out to her. She joked that they couldn't get an "A-lister, so they went to the bottom of the list."
The celebrity wattage for Trump's inaugural festivities doesn't rival that of Barack Obama's inaugurations, which attracted top names including Beyonce, Bruce Springsteen, U2, Alicia Keys, Kelly Clarkson, Eva Longoria and Jennifer Hudson, among others. But Trump has insisted that's how he wants it, saying the swearing-in festivities should be about the people, not the A-list.