Jennifer Garner: I used to be an obsessive mother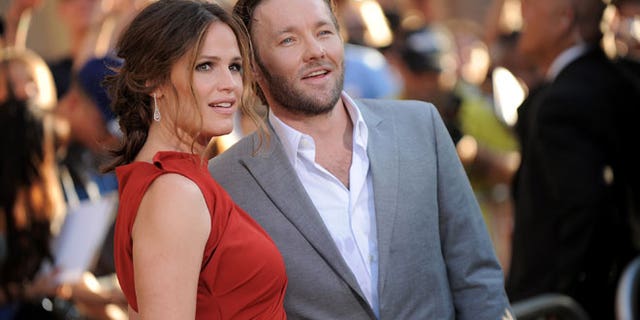 Three children later and Jennifer Garner not only looks glowing and radiant, but says she is less uptight about the trials and tribulations of motherhood too.
"(My parenting style) evolves all the time. With my first child I was a little more like Cindy Green in this movie, who is just obsessively trying to make sure her child is happy at every moment and always trying to control his environment and make sure he has everything he might possibly need," Garner told FOX411's Pop Tarts column while promoting the forthcoming "The Odd Life of Timothy Green." "I was just a little bit neurotic as many first-time moms can be."
But having given birth to baby number three this February – son Samuel Garner Affleck – the actress and wife of fellow star Ben Affleck has taken a serious step back from the internal chaos.
"You learn to let go of some of that, when you are working the hardest sometimes you are making it the hardest for your child too, and you just chill out a bit," she continued. "I went from having a diaper bag packed with fifteen diapers, and ten changes of clothes and every kind of rash cream to throwing a diaper in my purse and being like, 'yeah, we will figure out the rest. It's good.'"
And despite her A-list status, Garner is apparently just like any other mom – she can't help but brag about her young ones.
"I brag to my mom, and my girlfriends and I all talk about kids," she quipped. "We're all proud of them."
Garner stars alongside Joel Edgerton in the fantasy film, which hits theaters August 15, and centers on a couple who is unable to conceive, so they so they bury all their wishes for a baby in a box in their backyard. They wake up the next day to find a ten year old child, Timothy on their doorstep.
"I'm excited to have this film come out, because at the end of the summer when everyone has seen so many action films and so much noise, you will leave feeling just a little bit better about your life," Garner noted, adding that she has her Kleenex stash ready-to-go.
Co-star Edgerton admitted that he too is a sucker for sobbing in front of the silver screen.
"I do cry in movies, I could name a few – 'Into the Wild,' and 'ET' always gets me. The cinema is a really safe place for a guy to go and have a bit of a cry," he said. "You're in the darkness; you can have a cry and pretend like you have a cold."
And although he is yet to be a dad himself, the rising Australian actor is certain that it's a box he wants to check one day.
"I'd love to be a dad," Edgerton added. "It would be a shame for me to live my life without going through that experience and sharing that experience."