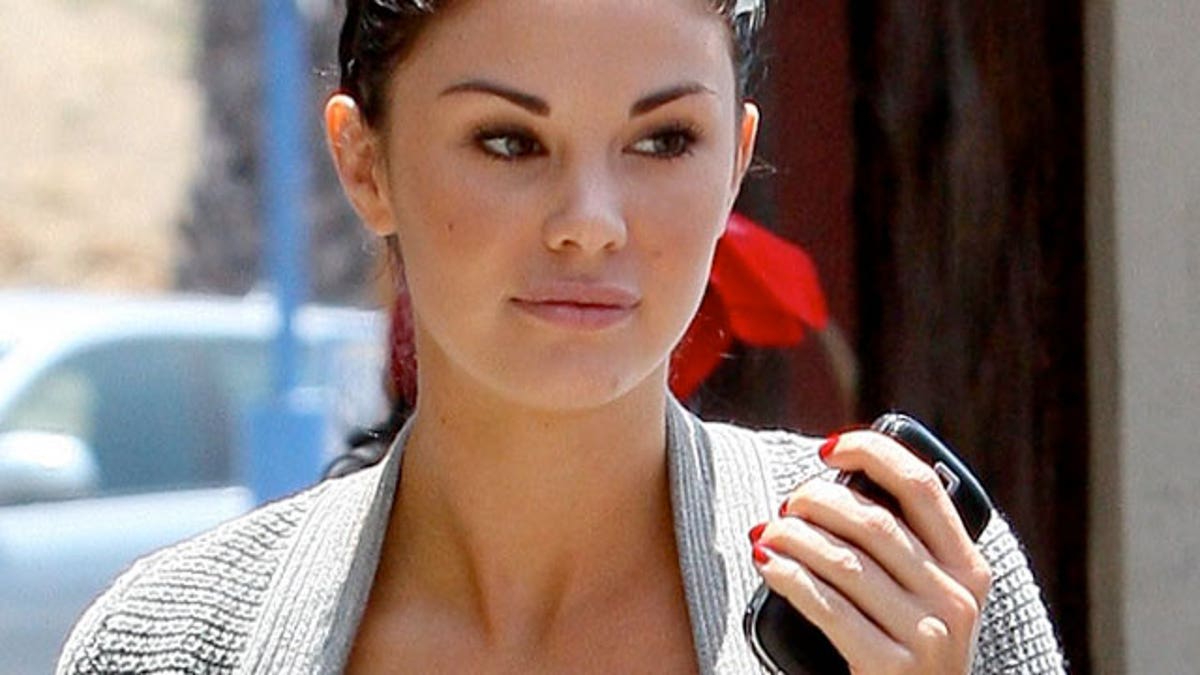 LOS ANGELES – Before hitting the big time on MTV's "The Hills", Audrina Patridge (unsuccessfully) applied to be a Playboy playmate, but fellow reality star and 2008's Playmate of the Year Jayde Nicole thinks Patridge should give posing nude for the men's mag another shot.
"Audrina back in the day, before she was on The Hills, applied to be a Playmate, so I'm sure she would probably do it," Nicole told Tarts at last week's launch of the Samsung Behold 11 in Hollywood. "She didn't get it, but I'm sure she would get it now!"
SLIDESHOW: Click here to see photos of Audrina
But even though Miss Nicole thinks Playboy would certainly want Patridge in their pages, she thinks there is another hottie on "The Hills" that is much more deserving of the prestigious Playmate title.
"Heidi would be the best Playmate. I've seen her pictures and they were really really pretty, and really hot, so she would definitely make a great Playmate," Nicole explained. "And she's always very positive and pleasant and sweet and you do have to be like that to be a Playmate so I think she would be the one."
And for those of you who thought Miss Nicole had it made getting paid the big bucks to sit around and do nothing but party and fight, fame has its downside.
SLIDESHOW: Click here to see photos of Jayde.
"It's a little traumatizing to be honest. I'm not used to it at all, I'm from a really tiny town, and I'm used to just waking up and going out in my pajamas in town, with no makeup or hair and no one takes your picture," she said. "Now I go out looking like a bum and there's people taking pictures of me eating breakfast and I'm like, "please don't do that!" I look gross and I'm trying to eat but of course it comes with the territory of the job."
Speaking of the job, "The Hills" seems to have taken quite the ratings hit this season with Kristin Cavallari in the driver's seat.
According to Nielsen, the show is last couple of weeks has averaged around 2.1 million viewers but the season premiere was down 30 percent compared to last season. The ratings continued to tumble in the weeks proceeding, although was still the highest-rated cable show in the channel's target audience, viewers 12-34, as well as the highest-rated program on television in its time slot in that demographic. But is MTV telling their peeps that the show is still an uber success?
"The ratings have actually gone up a lot! The past two or three episodes have had higher ratings, and it's the number one show on MTV, and it was the number one show on TV for females 18 to 34 or something, so it's been doing really good," Nicole added. "I think it went down in the beginning because there was some big award show or something like that, but it's doing really good, it got picked up for a 6th season and it's doing well!"