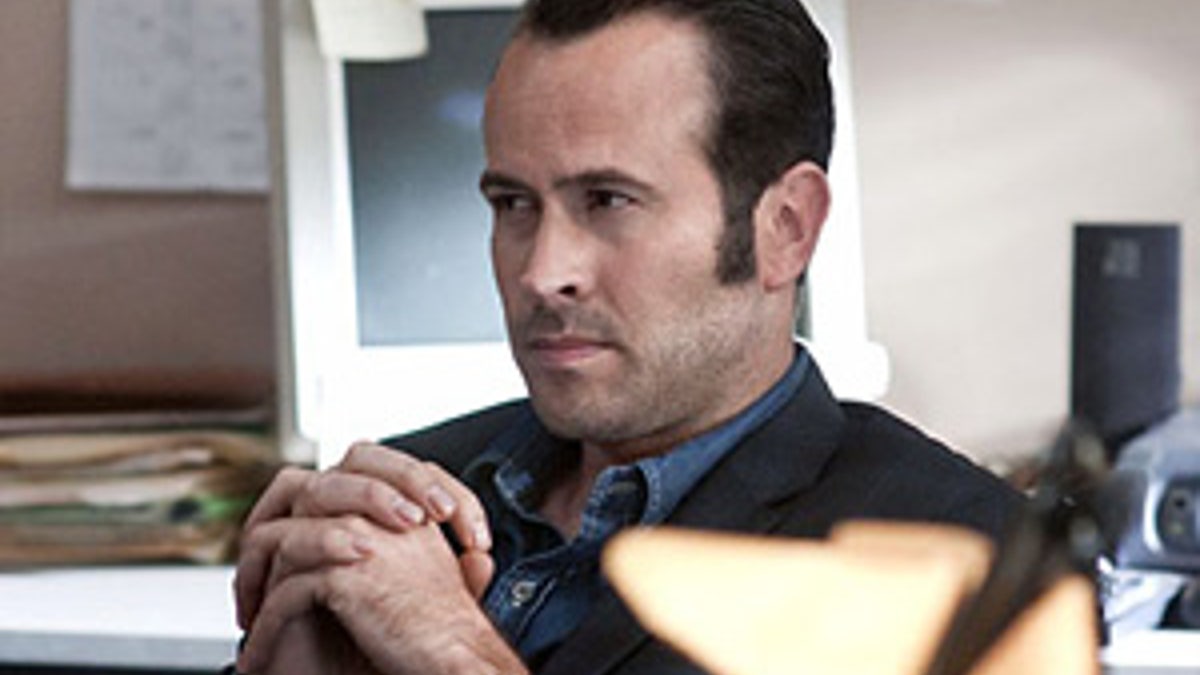 From playing a down-on-his-luck lottery winner in My Name is Earl to portraying a detective by day and Elvis showman by night in Memphis Beat, Jason Lee tells TVGuide.com how Beat made him return to television and how it compares to his previous acting gigs.
Check out photos of Memphis Beat
TVGuide.com: What about this series made you want to return to TV?
Jason Lee: I wasn't expecting it or planning on anything. I was just wondering what to do next after they canceled My Name is Earl. This came along and it was very different, unique and appealing to me. I'm very glad I did it because I'm getting to be in a completely different world. I like that this came in this stage in my life.
Watch a trailer for Memphis Beat
TVGuide.com: How do you feel Memphis compares to the comedy you were doing on My Name is Earl?
Lee: Earl was just downright fun and goofy. This show is definitely a lot more grounded in reality. We also get to play a little bit. It's a bit quirky, as they say, it is a bit offbeat, but it is important that it's grounded for us and the characters are real and believable. You can identify with the characters and they're accessible and likable. If you get too silly with something like this, especially with all the Elvis stuff, you start to lose the importance of the show and the depth of the characters, so we're trying to walk that line between offbeat and real.
TVGuide.com: But you do hope your old audience will follow you over here?
Lee: Yeah, absolutely. I hope so. [Laughs] This isn't a boring show by any means.
TVGuide.com: Does it feel like a childhood fantasy come true getting to play a cop?
Lee: Yeah, that's a big part of it. I get to play a gun-toting cowboy. [Laughs] There's the detective side of it, then the musician side, then the southern side, with Memphis being a character. It's different than being a detective in New York City. These guys feel pride for being southern and having their own style. It's really unique.
TNT and TBS announce new shows, summer schedule
TVGuide.com: What kind of cases will we see that are unique to Memphis?
Lee: [His character] Dwight drives a '64 Pontiac GTO. He wears boots [Laughs]. It's all about the emotion and intuition. There are some cases where people may be let off the hook because of his understanding of the people. It's not always by the book.
TVGuide.com: Do you think being about to relate to Dwight makes this series standout from other cop procedurals?
Lee: Yeah, the show is as much about the characters as it is the case of the week. You really become invested in this guy and his relationship with his ex-wife and his mother, and his burden of trying to fix Memphis all the time. He's not just a tough-guy arrogant cop; he's more vulnerable than that. At the end of the day, he's a charming, southern mama's boy.
Memphis Beat premieres Tuesday at 10/9c on TNT.
Comment on this article at TVGuide.com >
Related Articles on TVGuide.com
Other Links From TVGuide.com