Jamie Foxx celebrates 50th birthday with rumored girlfriend Katie Holmes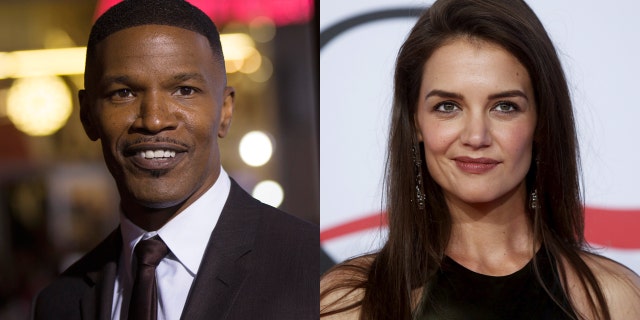 Jamie Foxx's 50th birthday party was a star-studded affair, which included a rare appearance from his rumored girlfriend, Katie Holmes.
Foxx celebrated his big day in Los Angeles, and also performed for his guests onstage, an eyewitness at the bash tells ET. The eyewitness says Holmes sat with Foxx's "Django Unchained" co-star, Leonardo DiCaprio, at a private table surrounded with a few friends to watch the performance.
Holmes was snapped in the crowd, wearing a pearl necklace and sporting her new pixie cut.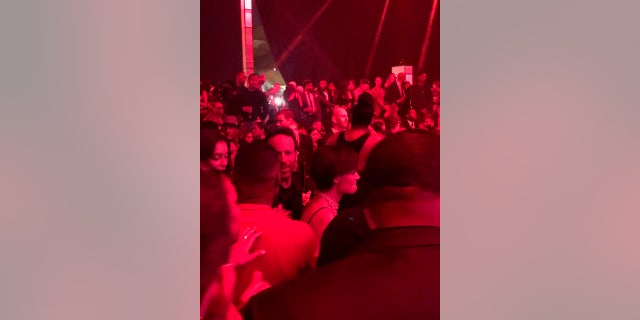 Foxx apparently wasn't shy when it came to their rumored relationship. According to our eyewitness, the Oscar-winning actor sang along to a song with "I love you" lyrics and looked directly into Holmes' eyes.
Other celebrities in attendance were DiCaprio's best friend Tobey McGuire -- who at one point, our eyewitness notes, stood on the booth and sang along with the music -- and Snoop Dogg, who had his own table. Foxx also called up the rapper to perform with him on-stage.
The eyewitness says Holmes and DiCaprio both left the party at around 12:40 a.m.
Foxx's "The Jamie Foxx Show" co-star, Garcelle Beauvais, Instagrammed photos from the party, including one of his epic birthday cake. Beauvais' snaps also include a shot of the actor with his daughters, 23-year-old Corinne and 8-year-old Annalise.
On Wednesday, Foxx took to Instagram to thank all his fans for their birthday wishes, and teased his celebration plans.
"Listen, I'm about to turn up," he says in a video. "I'm having a fantastic day celebrating my family, my friends, they've done so many good things for me -- so many great things for me. ... We're about to have a good one tonight, about to turn up, about to be a two-day thing, and I'm appreciative."
Although Foxx and Holmes have been a rumored couple for years, the two have remained incredibly private about their relationship -- until pictures of them holding hands on the beach in Malibu, California, surfaced in September, which ET talked to him about later that month.