'Happy Days' star Erin Moran evicted from home, living in mother-in-law's trailer, report says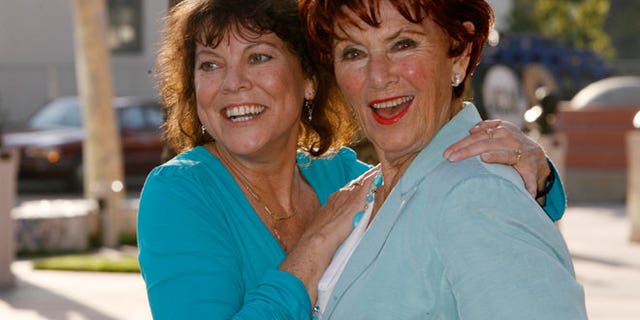 "Happy Days" no more.
Former teen actress Erin Moran, who played Richie Cunningham's little sister Joanie on the hit 1970s show "Happy Days" has been evicted from her California home and is living in a rundown trailer park, according to a report from Radar Online.
Moran, 51, hasn't acted in years, Radar reports, and has been forced to move in with her mother in law in a trailer park in Indiana. Her husband, Steve Fleischmann, is a former furniture mover and is now working at Walmart.
"Life hasn't been kind to Erin since the foreclosure of her home," a source told the National Enquirer. "the trailer park a few weeks back. Erin is like an angel to her mother-in-law. She cooks and cleans for her and takes care of her personal hygiene. But to look at Erin today you'd never know she was once one of TV's biggest stars. Her peaches-and-cream complexion is a maze of wrinkles and crow's feet. She's aged terribly."
The actress appeared on "Celebrity Fit Club" in VH1, but has had trouble getting roles in recent years, Radar reports.
"All Erin can do is try and get back to work. But with her fading looks, that doesn't seem hopeful. For now, personal appearances are her bread and butter."