George Stephanopoulos' wife joked anchor thought Matt Lauer's secret lock button was 'good idea'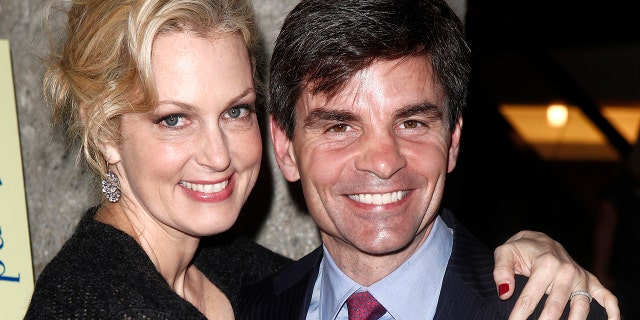 NEWYou can now listen to Fox News articles!
Ali Wentworth said she knew when she married George Stephanopoulos she could trust him.
"I was so blown away when I met him...because he has so much integrity," Wentworth told People. "I went through a bad boy stage before him, and I knew this was a man who wasn't going to cheat on me, wasn't going to hit me, or embezzle our money. I'd never be Ruth Madoff."
After a string of TV hosts and anchors have been accused of sexual assault and harassment, Stephanopoulos, who co-hosts "Good Morning America," has jokingly been referred to as the "last man standing" in morning TV.
Wentworth said she trusts her husband of 17 years so much that if someone accused him of sexual misconduct or infidelity she would "start hysterically laughing."
"And so would everyone else, because he's just known as a stand-up dude," she gushed.
The "Go Ask Ali" author also revealed what she and Stephanopoulos thought after learning about Matt Lauer's firing and the alleged button he had on his desk to lock his office door.
"[Stephanopoulos] thought it would be great because he could keep everyone out of his way and just do his work," she said.
In addition to Lauer, CBS' Charlie Rose was given the boot after several women accused him of sexual harassment.
She said Stephanopoulos didn't have a strong reaction when he was first called the "last man standing" on morning TV.
"George just pointed at me and shrugged," Wentworth said of when they first heard the "last man standing" nickname. "I was like, 'What does that mean?' Either it means 'Yeah well, I'm on a tight leash with this ball-buster,' or it means, 'Well why would I cheat, I'm married to this wonderful woman!'"
The 53-year-old added, "I'm going to pretend it was the latter."