Financial Struggles Threaten Photographer Annie Leibovitz's Rights to Her Work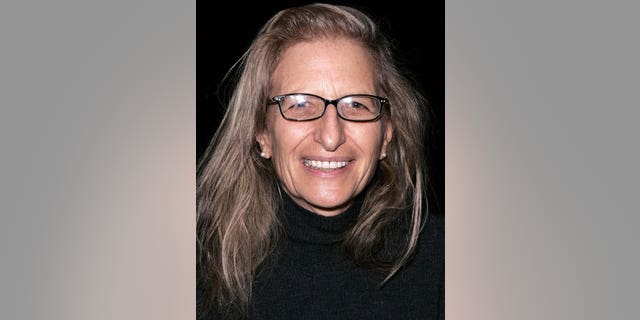 NEW YORK – Celebrity photographer Annie Leibovitz risks losing the copyright to her images — and her entire life's work — if she doesn't pay back a $24 million loan that is due Tuesday.
The lender, Art Capital Group, sued Leibovitz in July claiming she breached an agreement that authorized it to act as the agent in the sale of her photography and real estate.
Leibovitz spokesman Matthew Hiltzik said last week the photographer was working to resolve the situation.
Art Capital spokesman Montieth Illingworth said on Friday that the company has "clear contractual rights and will protect them in any scenario."
"Our preference is for this to be resolved," he added.
Neither side on Tuesday would say if they were meeting or if an agreement was possible.
ACG is a Manhattan-based company that issues short-term loans against fine and decorative arts and real estate.
Last year, the 59-year-old photographer put up as collateral her three historic Greenwich Village townhouses, a sprawling upstate New York property and the copyright to every picture she has ever taken — or will take — to secure the loan with ACG.
The company said she needed the money to deal with a "dire financial condition arising from her mortgage obligations, tax liens and unpaid bills to service providers and other creditors."
ACG consolidated all her loans in September 2008. In its lawsuit, it charged that Leibovitz breached a December 2008 sales agreement with the company granting ACG the right to sell the collateral before the loan came due. The lawsuit claimed she refused to allow real estate experts into her homes to appraise their value and blocked the company from selling her photographs.
ACG has estimated the value of the Leibovitz portfolio at $40 million; real estate brokers say her New York properties are worth about $40 million.
Under the sales agreement with Leibovitz, Illingworth said, the company would get 10 percent commission on the sale of Leibovitz' real estate and 15 percent on the sale of her portfolio. Leibovitz would get the remainder after paying off the $24 million loan, interest and other fees, he said. If she defaults, the company would get a net 12 percent commission, after paying approximately 13 percent for costs and fees.
More legal problems for the photographer emerged last week when an Italian photographer accused Leibovitz in a Manhattan federal lawsuit of using his images in a calendar without his permission. The suit seeks unspecified damages. Hiltzik declined comment.
Leibovitz's artsy, provocative portraits of celebrities regularly grace the covers of Vanity Fair and Vogue.
Over the years, her lens has captured such famous faces as Barack Obama, Queen Elizabeth II and Bruce Springsteen. She gave the world its first glimpse of baby Suri, newborn daughter of Hollywood's superstar couple Tom Cruise and Katie Holmes, on the cover of Vanity Fair, which she joined 1983.