'Fast and Furious 7' could be canceled after Paul Walker's death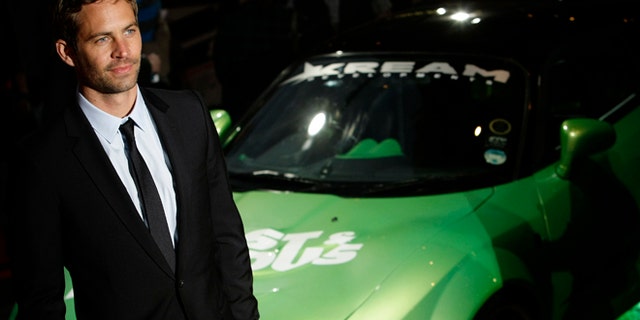 NEWYou can now listen to Fox News articles!
In the initial few days after the sudden death of Paul Walker, who was killed in a fiery car crash along with close pal Roger Rodas in Southern California on Saturday, plans were being made to determine how "Fast and Furious 7" could and would resume production once the cast and crew had time to mourn.
However, that task may now have proven to be too challenging for Universal Pictures, director James Wan and the rest of the creative team.
A source confirmed to FOX411, as first reported by entertainment industry trade The Wrap, that the nearly $200 million production may be canned altogether as the power players ponder how best to preserve the integrity of the franchise. The film is said to be more than halfway complete, although many integral scenes featuring Walker were not shot.
The cast and crew were on Thanksgiving hiatus and slated to return to the Atlanta, GA set this week but production was promptly shut down immediately after the tragedy.
Speculation is also now said to be swirling over whether to start over with a fresh script sans Walker's character, the leading role of Brian O'Conner, but one source connected to the film told us that that would likely be more problematic.
"They (filmmakers) should understand that Paul was the essential character. But his character did have a baby," noted the insider. "They could finish it here and pick it up ten years later."
Nonetheless, the decision of next steps will likely not be made for at least a week or two. And losing the seventh installment would be a huge blow given that the "Fast" franchise remains one of the most successful of all time, and has made more than $2.3 billion worldwide for the first six over the past eleven years.
TheWrap also reported that the conversation between the movie's key decision makers has now moved away from the possibility of using special effects to put Walker's face on another actor's body, and the studio is particularly concerned about the sensitivity of losing an actor to a high-performance car crash in a movie that ultimately glorifies street racing.
Universal Pictures declined to comment on the future of the film or its franchise.