'Facts of Life' star Lisa Whelchel 'would certainly consider' replacing Lori Loughlin, talks new show
NEWYou can now listen to Fox News articles!
Many fans of Hallmark Channel's popular series "When Calls the Heart" are wondering who will replace Lori Loughlin following the college admissions schemes revelations — and some on social media are rooting for one TV sweetheart.
Loughlin, 54, best known as Aunt Becky in the late '80s sitcom "Full House" and then the Netflix reboot "Fuller House," was given the ax by Hallmark after she found herself entangled in the bombshell scandal back in March. A rep for Crown Media – the umbrella group that includes the Hallmark Channel – confirmed to Fox News that the company has cut ties with the actress.
LORI LOUGHLIN BONDS WITH DAUGHTER ISABELLA AFTER COLLEGE ADMISSIONS SCANDAL
Viewers have since wondered what will happen to Loughlin's character, Abigail Stanton, and some have suggested Lisa Whelchel of "The Facts of Life" fame to replace her.
"It's very flattering that they would think of me, and I do appreciate that and I love the Hallmark Channel," Whelchel, 55, told Fox News. "They have great movies, and my son works on the "Home & Family" show. It's a wonderful network and it would be a privilege to continue to work with them because I've done a couple of movies for them already."
"I would certainly consider it, sure," added Whelchel.
But these days, Whelchel is already busy with another series that's close to her heart. She's the host of MeTV's first original series, titled "Collector's Call." It explores some of the biggest collectors of pop culture memorabilia across the country. For the show, Whelchel enlists the help of professional appraisers and experts to put an estimated value on the collection's worth.
'FACTS OF LIFE' STAR KIM FIELDS TELLS ALL
Whelchel said it was a no-brainer to host the series.
"It just taps into all the things that I organically love to do, whether I was paid for it or not, whether it was on television or not, which is to learn about new things and learn about new people," she explained. "I just think it happens to tap into something in our hearts. It's usually something that we related to in childhood, and so it brings back those wonderful memories and makes us feel what we used to feel in the midst of; sometimes adulting can be hard."
Whelchel said she was especially excited to explore rarely seen artifacts from some of her favorite shows growing up, including "I Love Lucy," the "Dick Van Dyke Show" and "The Andy Griffith Show," just to name a few. And she also encountered some surprises along the way.
"There are things that I had no idea about, like I wasn't raised [on]," said Whelchel. "I didn't listen to a lot of rock 'n' roll music. And so, learning about KISS through the KISS collector was just fascinating, because it was a whole arena that I had no idea about and yet it was really, really fascinating. And just the commitment level [of these collectors]. Everything from the woman who has the Guinness Book of World Records for Winnie the Pooh, and so she not only filled up her two-story house but then bought the house next door and filled that up with Winnie the Pooh collectibles."
Whelchel is aware she's still recognized as the preppy and wealthy Blair Warner from "The Facts of Life," which told the tale of a group of girls attending boarding school as they navigate teenage life and later adulthood. The series aired from 1979 until 1988.
Whelchel says she still has fond memories of bringing the show to life alongside her co-stars Kim Fields, Mindy Cohn and Nancy McKeon. The late Charlotte Rae, who played housemother Edna Garrett, passed away in 2018 at age 92.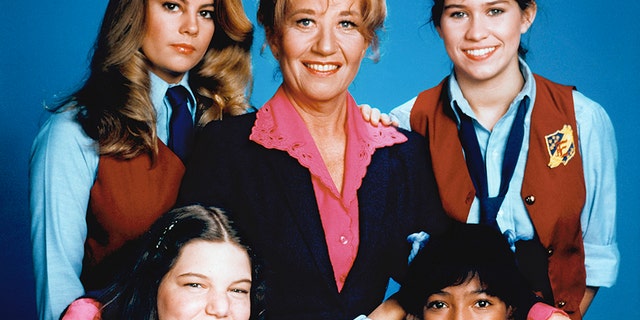 "Well, I'd have to say fun is the best word," explained Whelchel about her experience filming the sitcom. "We were all teenagers, and even though we had all been working since we were children, except for Mindy, we knew it was a job, but the fact that we got to play with girls our own age — it was just a really fun set to be on. [And our relationship] was very unique for that era. At least now I hear that there's much more competition and back-biting, and that's not what we experienced at all. We were like sisters, so there were certainly squabbles, but it wasn't about work. It was just about normal girl stuff."
And there were plenty of perks to being one of the stars — like working alongside a young George Clooney.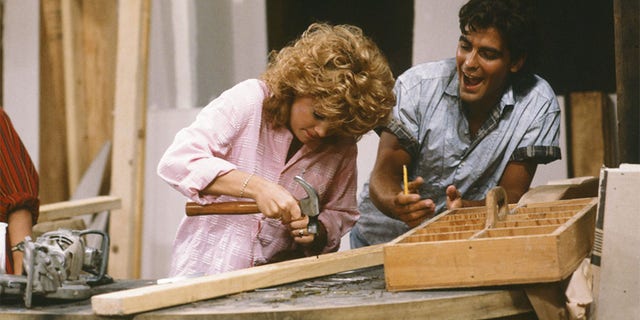 "I think I would probably let down every woman in America if I didn't say it was working with George Clooney," said Whelchel on one of her favorite memories. "And that was actually quite fun. He wasn't who he is today, but in some ways even better, because he was just a fun a guy. First of all, it was nice to have some testosterone on the set after years and years of estrogen. But he was just really funny and fun. And it was just a happy time."
'FACTS OF LIFE' STAR EXPLAINS WHY SHE REFUSED VIRGINITY SCENE
Whelchel said she was aware of how much of an impact she had on young girls tuning in during her time on "The Facts of Life." That's why when it came time for her character to lose her virginity, she turned down the storyline.
"It was more along the lines that this was the second season of 'The Facts of Life,' and by that time, we already understood that there were really young girls watching the show," said Whelchel. "So even though it made sense from a network's perspective to have a show called 'The Facts of Life'… it just felt like to me that it was too weighty a topic and there was too much responsibility to try to deal with it on a sitcom."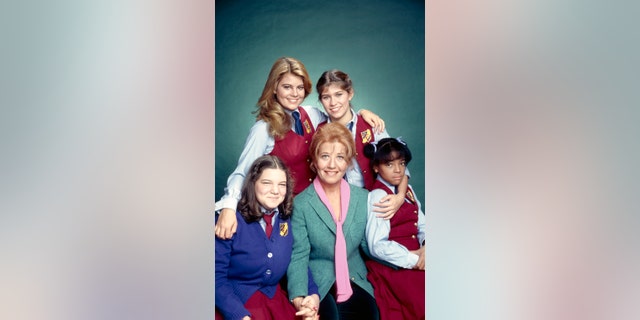 Whelchel insisted she has zero regrets about her decision. In fact, she said her faith has played an essential role over the years in helping her tell stories for audiences.
"My faith has been the center of my life since I was a kid," said Whelchel. "So yes, everything revolves around that, and thus, some of my decisions as far as the roles that I've played have certainly, it's played into that."
'FACTS OF LIFE' STARS REACT TO CHARLOTTE RAE'S PASSING
Whelchel said she's still in touch with her former cast-mates. And while she's happily a life coach when cameras stop rolling, she's hoping to deliver some much-needed family-friendly programming for audiences.
"I hope that viewers get, first of all, just some warm-hearted entertainment," she explained. "There's not enough of that going on these days on television. A lot of times we feel like we need a shower afterward. And so this a show that I think all ages can watch, enjoy it. It touches their heart in some way, whether it's something that recalls them to their own childhood. … and of course, if there's some way to be educated, this home-schooling mama likes that."
"Collector's Call" airs Sundays at 10 p.m. on MeTV.