Ace Frehley worked with Gene Simmons on 'Spaceman,' would 'definitely go back with KISS'
KISS frontman Paul Stanley recently announced the band's second farewell tour could include former members performing onstage — and its original lead guitarist isn't ruling out the chance to rock 'n' roll all night for one last time.
"I'm a former member, but I'm a former founding member. And so is Peter Criss. So that kind of sounds like me and Peter might be involved," Ace Frehley hinted to Fox News. "But I can't say anything because I haven't been asked."
The 67-year-old, who co-founded the iconic group in 1973, also has his doubts that its truly the "end of the road," as the tour's title implies.
"They told me when we did the reunion tour and the farewell tour [in 2002] that was the last tour," he explained. "I don't think those guys will ever retire even though they talk about it."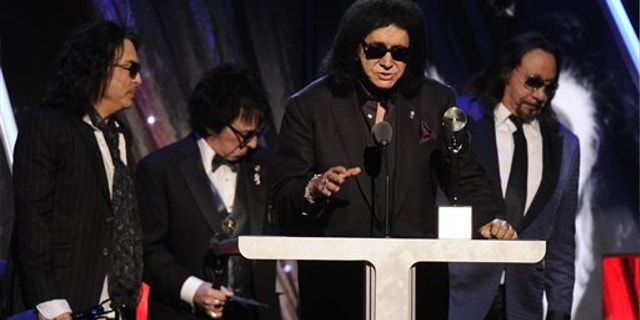 "But I'd definitely go back with KISS just for the fans. Because I know they want it, because I read the Internet and I read the comments, and they're all kind of rooting for me. So I'd be more than happy to do it again if the price was right. I have to say that because you know how shrewd those guys are as businessmen. They're not gonna get me cheap, I can tell you that."
And while Frehley left KISS twice — in 1982 and again in 2002 — he believes the band can now put aside their creatives differences for music's sake. In fact, he teamed up with KISS bassist Gene Simmons in "Without You I'm Nothing," which is featured in "Spaceman." Simmons, who suggested the album's title, also co-wrote "Your Wish is My Command" at Frehley's home studio in Rancho Santa Fe, Calif.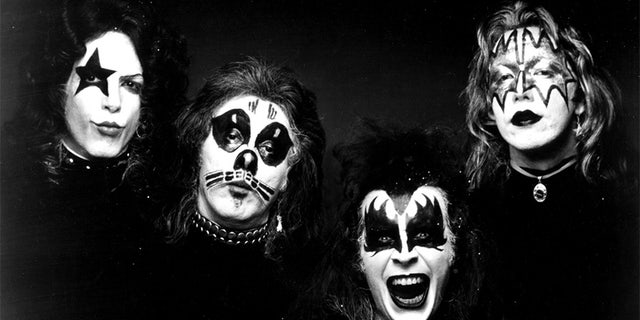 In 2016, Frehley collaborated with Stanley, 66, on their rendition of Free's "Fire and Water." That track appeared on Frehley's covers LP, "Origins Vol. 1" released that year.
"I decided to let all the negative stuff go," said Frehley. "I don't like internalizing negative energy. You can get cancer from it. … And resentments will get you into trouble all the time. So you know, over the years of sobriety I just decided to let everything go, call them up. … I guess I could say that all the negative stuff has rolled off everybody's back, I would guess. And the future looks bright. Six months ago Paul Stanley was saying, 'We're never gonna work together again.' And now he's saying, 'I wouldn't rule it out.'"
But Frehley admitted he's having fun on his own terms. The celebrated rocker just released "Spaceman," his third solo outing in four years. It's already been compared by veteran music critics to his widely acclaimed 1978 solo record. Frehley revealed it's one of the greatest eras of creativity for him in years, especially after cleaning up his act in 2006.
However, the road to sobriety was far from easy.
"There were times I got sober for a year and a half and then relapsed," he explained. "But the last time… my daughter was living in Florida and she gave me a phone call. I had relapsed with my sponsor. Which normally doesn't happen, the sponsor's supposed to be the guy that's guiding you and we decided to go out and get drunk. That was a first for me. And my daughter called me when she heard about it. She said, 'Dad, you're going down the wrong road. Better stop what you're doing.'
"And I kind of put the phone down, looked in the mirror and I called my old sponsor… He took me to a meeting and from that point on, from 2006 on to today, I've been sober. … It's really helped me, it's helped me to focus. People keep saying to me 'How did you put five albums out in the last six years?' I go, 'Because I'm sober and I'm focused and my creativity has never been higher."
And when it came to "Spaceman," Frehley wasn't afraid to get personal. The song "Bronx Boy" was inspired by his childhood in New York City where he fought to survive.
"I grew up in a church-going family," reminisced Frehley. "My father taught Sunday school. I was brought up a Lutheran. Now, by the time I was 11, 12 I was starting to get in trouble sometimes… I'd go to the corner candy store and get beat up on the way there. So a friend of mine said to me, 'Why don't you join a gang? Then you'll have protection.' So I joined a gang, The Ducky Boys, which was actually in the movie 'The Warriors.' … I wasn't 100 percent happy about it, but at least I knew when I could walk to the corner candy store… I wasn't gonna get beat up."
Still, Frehley pledged his allegiance to music. He described playing guitar and befriending other musicians around the same time he was initiated into the ruthless Irish street gang, nicknamed "the boogeymen of The Bronx." And two years later, Frehley found himself playing gigs on weekends. He insisted it was music that ultimately saved his life. And it wouldn't take long for him to skyrocket to fame, all while wearing seven-inch platform boots.
"… I get a phone call from the gang," he explained. "'Hey, we got a rumble in the schoolyard, bring chains and knives.' I'd say, 'I can't, I gotta play at such and such.' … And [that] pretty much saved my life. Half of those guys are dead or went to jail for a long period of time. … It was a tough place to be brought up, but it was a great lesson. That old saying, 'If you can make it in New York, you can make it anywhere?' — I believe in that wholeheartedly."
The Associated Press contributed to this report.