Eva Longoria Dishes on Dating Mark Sanchez, Talks Tim Tebow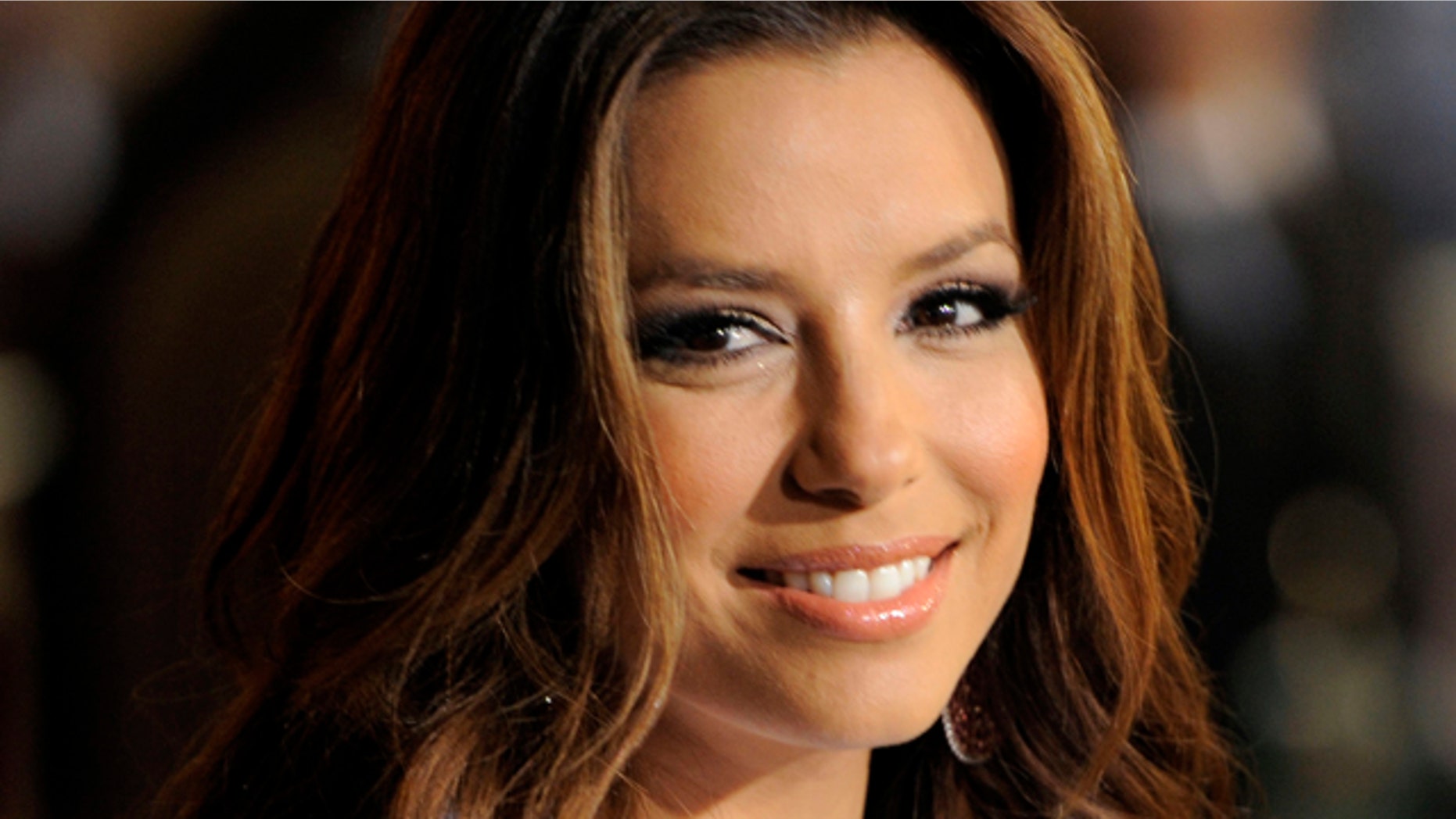 Oh to be young and in love.
Actress Eva Longoria was all smiles on "Chelsea Lately" this week as she opened up about her new man, New York Jets quarterback Mark Sanchez.
Just days after she refused to talk about her man on the red carpet at the Alma awards, Longoria decided to start dishing about Sanchez and her love of football.
"You can ask anything [about him]," Longoria told the comedian in between outbursts of giggles.
The "Desperate Housewives" actress then went on to confirm that she and Sanchez have been dating "for a second."
"He's great!" said Longoria. "[But] he's focused right now on football."
After dodging rumors for months, the former "Desperate Housewives" actress told BFF and "Extra" host Mario Lopez last week that she is in fact dating the football stud.
"Mark and I are, you know, fine," Longoria told Lopez. "We're happy… just dating."
Longoria, who is no stranger to dating athletes (her ex-husband Tony Parker plays for the San Antonio Spurs,) told the late night host that she's been a fan of football for a long time since she was "born and bred" with the sport.
"I loved football before Mark," said Longoria. "I'm from Texas!"
"I'm so into it," she added. "I don't like people talking to me at the games because I'm watching every play."
Longoria even suggested Lately date Tim Tebow so they could "double date."
Besides loving sports, Longoria has been vocal about her political views and her support for the Obama campaign and told Lately that it was "energizing" to speak at the Democratic National Convention two weeks ago.
"I was so nervous," said Longoria. "The platform was shaking. That is how crazy the crowd was."
Follow us on twitter.com/foxnewslatino
Like us at facebook.com/foxnewslatino